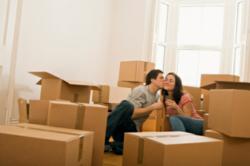 Los Angeles, Ca (PRWEB) February 28, 2013
Red Blue Realty's expert team knows that sometimes tenants occupying Los Angeles real estate would prefer not to move. With the help of a skilled Los Angeles real estate agent, buyers seeking Los Angeles homes for sale need not rule out properties that are tenant occupied. However, buyers and sellers should be in agreement about how and when tenants must leave the property.
First, some basic information: leases have a time period which is contractual by and to the tenants. If a home with tenants in it closes purchase at the end of May, but the tenants lease lasts until the end of the summer, the new owners may have to wait to take possession of the property. Here are some tips to prevent that situation.
Tip One: Offering Incentives to Leave
A seller can offer tenants compensation to leave early and void the lease. If the tenants are situated in a month to month situation, the seller must issue a thirty day notice to the tenants.
When drafting the sales agreement or contract, this is the place to include placing the responsibility on the seller for removing the tenants by the close of escrow.
Tip Two: Hostile Tenants
Some tenants just don't want to move. A contract agreement should include wording that asserts the seller is responsible for removing them, and is also responsible for fixing any property damage the tenants may cause prior to moving.
Tip Three: Determine the Relationship
Buyers should talk with both the property seller and the listing agent to discover the status of the tenant's relationship with his or her landlord. A skilled Los Angeles real estate agent such as a Red Blue Realty team member will know to ask questions about the relationship with the tenants, whether the tenants are prepared to move, can be comfortably compensated, and the like.
Tip Four: Eviction Processes
For a seller/landlord to legally evict a tenant from a property, he or she must follow many procedures. First, he or she must provide an eviction notice to the tenant, and include any legally required details in the notice. For example, the tenant may be legally given an opportunity to remain in the rental property. Each eviction letter must apply to the laws of a situation.
Which notice is the proper one for a seller to send to a tenant depends upon the circumstances, and in regard to an eviction due to a property sale, must be handled carefully and legally. Most states require a thirty to sixty day notice for the eviction process.
Tenants facing evictions often dig in their heels and want to stay, which is why it is so important that a seller be on good terms with tenants, and avoid such a situation. Tenants are more likely to easily comply if they are fully aware that a property sale could require them to leave with little notice.
Website: http://www.redbluerealty.com
Email: Contact(at)redbluerealty(dot)com
Phone Number: 1-(855) 66-RBREALTY or 1-(855) 667-2732