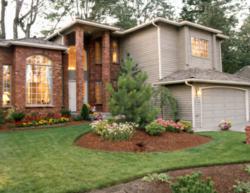 Los Angeles, Ca (PRWEB) April 22, 2013
The experts at Red Blue Realty know how important it is to prevent mortgage delinquencies. After all, owning a home in the Los Angeles real estate market is a considerable asset, as well as providing the physical and emotional security that most buyers prize. Currently, the economy may be on the road to recovery, but many homeowners are still suffering.
An experienced Los Angeles real estate agent such as a staff member at Red Blue Realty can assist home owners with avoiding the precarious situation that mortgage delinquencies can unleash. These tips offer a firm starting point.
Tip One: Contact the Mortgage Lender or Lenders
The lender should be notified immediately if a home owner is having trouble making an monthly payment. Lenders will often be willing to set up a loan extension to help the property owner prevent a delinquency. Naturally, a fee is involved in such a process, the amount will be lower than the standard mortgage amount due, and is usually amortized over time.
Tip Two: Evaluate the Potential Delinquency
It's key for homeowners to figure out if the reason for a late payment is a temporary situation, such as employment restructuring, or unforeseen emergency expenses, or a loss of employment that will require different arrangements to be made with the lender to make payments and prevent marks against home owners' credit ratings.
Tip Three: Problem Resolution
Resolving the reason for a potential delinquency could include options such as a home equity loan, reverse mortgage, or refinance with cash back. Another solution - selling the property. Los Angeles homes for sale are coveted commodities in today's real estate market.
Tip Four: Seek Mortgage Modification
Mortgage loan restructuring can allow lowered payments; lenders are often willing to consider such a strategy rather than going through the expense and difficulty of a foreclosure. Note that modification is most likely to be acceptable to lenders if the home owner has suffered hardship.
Tip Five: Don't Be an Ostrich
An experienced Los Angeles real estate agent can attest that most homeowners who are having problems with paying the mortgage never even contact their lenders - up to fifty percent of those in default have not initiated contact. Hiding from this issue will not improve the circumstances, in fact, quite the contrary. In many cases, lenders will help homeowners to work through payment problems.
Tip Six: Learn Mortgage Rights and Foreclosure Laws
There is a great deal of information online regarding foreclosure laws and property rights in California and every state. Homeowner self-education is key, including understanding the terms lenders use such as mortgage reinstatement or forbearance. Nonprofit housing counselors approved by HUD can be found on line as well.
Tip Seven: Analyze Finances
Homeowners should assess their own financial profile to see if optional expenses can be cut, or payments on unsecured debt delayed or reduced until that all important mortgage payment has been made. Making an effort to manage or restructure finances can help to convince a lender to work with the homeowner facing delinquencies.
Website: http://www.RedBlueRealty.com
Email: Contact(at)redbluerealty(dot)com
Phone Number: 1-(855) 66-RBREALTY or 1-(855) 667-2732