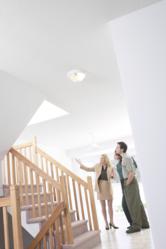 Los Angeles, Ca (PRWEB) April 24, 2013
Sellers in the Los Angeles real estate market may wonder who benefits from an open house. With new studies showing that open houses may not sell a home, Red Blue Realty offers tips for sellers in deciding whether an open house is necessary for their property.
A skilled Los Angeles real estate agent will work with sellers to determine the best approach for selling a property. Public open houses? Agent open houses only? Lockbox? Or appointment driven showings attended by a seller or a seller's agent?
Tip One: Homeowners and Selling Agents Analyze Open House Results
Open houses may work wonderfully to draw in potential buyers in one neighborhood, while providing only access to randomly looking "someday" buyers in others. Homeowners should talk to their selling agent about how well open houses work in their neighborhood, and what the agent's track record is for getting a sale from an open house. While many agents recently surveyed held public open houses, less than half utilized them to sell the home showcased. And, although most agents agree that open houses help to sell properties, they don't necessarily believe that buyers will be interested in the property being showcased. Lastly, a majority of agents presently believe that many open house attendees are not serious buyers. The key here: discuss the pros and cons of public open houses for Los Angeles homes for sale with an experienced real estate professional such as a member of Red Blue Realty's staff.
Tip Two: Security Issues
How secure is a public open house? Secure with the presence of a seller or a seller's real estate agent, but staying in the property for the entire time of a three hour open house can be an onerous task.
Despite the opportunity to attract more potential buyers, both sellers and agents alike may consider public open houses both too much of a time drain and a security risk to sustain regularly.
Tip Three: Other Forms of Marketing
Again, home owners should discus the possibilities of other marketing with a professional Los Angeles real estate agent before deciding on an open house. How will the agent promote the open house, on the internet, or in the local newspaper, or both? Can the selling agent make better use of a weekday agent's open house, or broker opens, where other realtors view the property to decide on it's viability for their clients. These open houses are held to get other agents interested in showing the property to their buyers. The majority of real estate agents believe that such open houses are viable opportunities for buyers and sellers, and are more effective than public open houses, or public open houses alone.
New marketing techniques such as a reliance on MLS listings, real estate web sites, and yard signs that use radio transmitters to provide information about the home may be very effective.
Tip Four: Put the Shine On
Regardless of what type of open house a seller and his or her broker decide to hold, home owners should make certain the home is attractive, clean, and shining when holding such an event.
Website: http://www.RedBlueRealty.com
Email: Contact(at)redbluerealty(dot)com
Phone Number: 1-(855) 66-RBREALTY or 1-(855) 667-2732