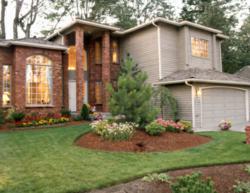 Los Angeles, Ca (PRWEB) April 23, 2013
Los Angeles homes for sale require marketing to sell. This sounds simple, but there are important marketing basics that every homeowner should know and require in order to make a sale move efficiently and successfully.
Red Blue Realty's professional staff knows that an experienced Los Angeles real estate agent must be aware of these basics and employ them in order to draw buyers, reach the price point that is most effective for home sellers, and move a property's sale efficiently and quickly.
A broker's efforts in Los Angeles real estate should include advertising, property showing, evaluation of the length of time a property has been on the market, and the consideration as to whether or not the seller is purchasing another property.
Basic marketing tips to follow include:
Marketing Tip One: Internet Listing
The Los Angeles real estate property being sold should always be listed in the local MLS or Multiple Listing Service, as well as being posted on the website REALTOR.com. Listing on these sites will allow the largest numbers of internet home searchers to see the property available.
Marketing Tip Two: For Sale Signs
Sometimes the most effective way of marketing a home is the most traditional: a "for sale" sign posted on the front of the home is still effective to attract buyers. Many real estate agents also employ brochure boxes that contain information about the property printed on flyers, along with the sign.
Marketing Tip Three: Local Outreach
Neighbors who love the neighborhood may have friends who want to move in. In many cases, it's a good idea to offer listing information about the property for sale to area residents, particularly immediate neighbors. The 'friend of a friend' approach can sometimes reach a motivated buyer, fast.
Marketing Tip Three: Home Improvement
Basic home improvements such as painting, gardening, or addressing routine maintenance issues such as replacing torn screens or rusty door locks, can make a world of difference in terms of attracting potential buyers. Make the home look bright and cheerful inside and out, by clearing out clutter, emptying crowded closets, and eliminating as many space-consuming trinkets and souvenirs as possible. These steps will also help make a move after the sale easier and more efficient.
Marketing Tip Four - Open House Preparation
If a homeowner elects to have an open house to attract potential buyers, preparation is important. Make the home inviting with fresh towels in the bathroom, lamps lit, drapes drawn back to let in sunlight. Consider baking something aromatic or simmering a little vanilla on the stove to create a clean, inviting scent throughout the home without artificial air fresheners.
Marketing Tip Five - Price Properly
If a property has been on the market a long time, prospective buyers will get a message that perhaps the property isn't worth the asking price. An experienced Los Angeles real estate agent will make certain that the pricing on the property meets the marketplace expectations. If priced correctly, a home will sell, quickly.
Marketing Tip Six: Buying Another Home
Timing is key. If another property cannot be purchased until a home sale is complete, a seller should make sure to alert his or her real estate agent to this fact, and organize, if possible a contingency that allows a new sale to be completed only when the original home is purchased.
Website: http://www.RedBlueRealty.com
Email: Contact(at)redbluerealty(dot)com
Phone Number: 1-(855) 66-RBREALTY or 1-(855) 667-2732