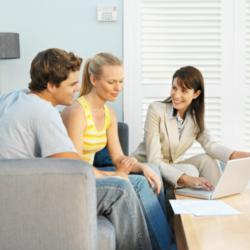 Los Angeles, CA (PRWEB) April 25, 2013
Red Blue Realty's professional staff knows that in today's real estate market, many home owners receive multiple offers on Los Angeles homes for sale. Multiple offers mean that home supply is limited, and demand for properties is high. Multiple offers can raise home prices and even cause a bidding war that leads to an excellent price point for home sellers. Knowing how to handle multiple offers is key for achieving the highest prices and best terms in a sale.
Tip One: Making a Home Attract Multiple Offers
An experienced Los Angeles real estate agent knows that choosing the right price to list a property, and being sure that the home is in good condition with no major defects, will create a strong potential for multiple offers. Overpricing a home can have the opposite effect from a slight under pricing of a property - particularly if the market is only just beginning to boom.
Tip Two: Using the MLS
The MLS or multiple listing service is a great resource for creating interest in a property. The home will be exposed to the largest number of potential buyers. Sellers should be sure that their Los Angeles real estate agent agrees to list a home in the MLS rapidly.
Tip Three: Is the Highest Offer Always Best
Determining what offer is best when a multiple offer situation occurs in the Los Angeles real estate market, is not always based on the amount of the offer alone. A buyer's qualifications, ability to be flexible with a move-in date, or requirement for contingencies involving the sale may all rank higher in terms of choosing the best offer than the price alone.
Tip Four: Presenting Offers
Some real estate professional recommend all offers being made via FAX or e-mail rather than having the buyers' agent present them. This saves time for both the seller and the agent, but proceeding in this fashion is really the choice of the homeowner.
All offers should be considered equally on the basis of price and terms, whether the offer comes from within the real estate agency or a different source. However, some real estate brokers allow a small cost savings for sellers with an "in house" transaction. This option should then carry some weight with homeowners. It should also be discussed when the listing agreement is made.
Tip Five: Countering Multiple Offers
A counter offer can be submitted to several offers at one time. This practice should proceed with caution however, because once an escrow is undertaken, it is unwise to accept a better offer and back out of the original offer made - the buyer can take legal action to enforce it. Once a counter offer has been accepted, if the seller agrees to it, it is difficult to negate that offer.
Tip Six: Length of Listing
An agreement with a reputable real estate brokerage such as Red Blue Realty should last no longer than three months. This is the maximum viable amount of time for a home to be on the market, if it is priced correctly and in good shape.
Website: http://www.RedBlueRealty.com
Email: Contact(at)redbluerealty(dot)com
Phone Number: 1-(855) 66-RBREALTY or 1-(855) 667-2732