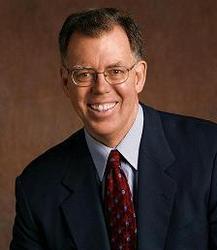 The perfect nutritional storm is both dangerous to our health as people and to our country's financial health, due to increasing health-care costs associated with obesity
Boston (Vocus) July 7, 2010
Appearing on The Mel Robbins Show, broadcast in markets across that nation, Dr. Barry Sears, creator of the Zone Diet and bestselling author of The Zone, detailed the underlying causes of America's obesity crisis and talked about sensible solutions for people to become more fit and healthy.
"Obesity is at the root of a major health-care crisis sweeping America. Unless we get hold of the problem at its core and change America's prevalent pro-inflammatory diet to an anti-inflammatory diet regimen, people will continue to gain excess weight, and America will face vast financial shortfalls for medical costs connected with obesity and related diseases," said Zone Diet creator Dr. Sears.
The crisis is due to what Dr. Sears called "the perfect nutritional storm" caused in part by government subsidies that run approximately $20 billion annually for crops such as corn and soybeans, resulting in a glut of cheap refined carbohydrates in America's food supply. Combined with a prevalence of vegetable oils rich in omega-6 fatty acids abundantly consumed in the American diet and a decrease of consumption of omega-3 fatty acids, weight gain follows for people genetically predisposed to obesity.
"The perfect nutritional storm is both dangerous to our health as people and to our country's financial health, due to increasing health-care costs associated with obesity," Dr. Sears said.
Dr. Sears, scientist and founder of the Inflammation Research Foundation, is an international authority on the hormonal responses induced by our diet. His books have sold more than five million copies in the United States and have been translated into 22 languages. He is founder and chairman of Zone Labs Inc., which has headquarters in Marblehead, Massachusetts. More information is available at ZoneDiet.com (where his food products are sold) and drsears.com.
Robbins' interview with Dr. Sears discussing the anti-inflammatory Zone Diet and his latest book, "Toxic Fat," is online at the ZoneDiet.com website.
Robbins is the host of the daily Mel Robbins Show and is a CNBC-TV contributor, appearing regularly on Donny Deutsch's show, "The Big Idea." The Mel Robbins Show, online at online at http://www.tinyurl.com/27o53r8, is broadcast by the Borders Media Radio Network on 40 radio stations in such top markets as Chicago, Las Vegas, Boston and Pittsburgh, and online at BordersMedia.com and MelRobbins.com.
###