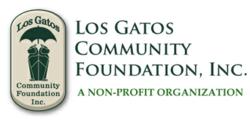 "Our hospice patients and families are comforted to know they can reach one of our nurses when they need support, advice or a bedside visit – even in the middle of the night."
Sunnyvale, California (PRWEB) February 27, 2013
Pathways Home Health & Hospice, a home health, palliative care and hospice agency, received a $1,000 grant from the Los Gatos Community Foundation. This is the first grant received from the Los Gatos Community Foundation and will contribute towards the support of the Pathways 24-hour nursing team, the "Dream Team."
"Our hospice patients and families are comforted to know they can reach one of our nurses when they need support, advice or a bedside visit – even in the middle of the night," said Sandra Coolidge, Vice President of Admissions, Community Relations and Philanthropy. "This grant from the Los Gatos Community Foundation is greatly appreciated. This grant will benefit our patients and their families who rely on the Pathways' after-hours 'Dream Team' program."
Hospice patients and families that call Pathways at night or on weekends are connected to a 'Dream Team' nurse who can triage a patient's symptoms quickly, answer questions, and help the patient avoid emergency room visits and hospitalization. If a visit is necessary, a nurse is dispatched directly to the home to assess the situation, treat medical issues and assure the patient's comfort and safety.
A community-based, not-for-profit organization, Pathways cares for patients in their place of residence whether it be their homes, nursing home or assisted living facility.
About Pathways Home Health & Hospice
Pathways Home Health & Hospice is a non-profit, community based organization that has served the Bay Area for over 35 years, providing home health care, hospice care, palliative care, and grief counseling for adults and children in the Bay Area. It was founded by a group of Stanford physicians in 1977, who saw a community need for professional care at home. That first year, Pathways served 12 patients. Pathways now serves over 5,000 families a year in San Francisco, Alameda, Santa Clara, San Mateo and Contra Costa Counties.
Affiliated with El Camino and Sequoia Hospitals since 1986, Pathways Home Health & Hospice is accredited by The Joint Commission, and is a member of the Visiting Nurse Association of America, California Hospice & Palliative Care Association, and the California Association of Health Services at Home.
For more information about Pathways services, bereavement services, grief workshops, volunteering, or making a donation in support of Pathways' families, call 1.888. 755.7855.
About the Los Gatos Community Foundation
The Los Gatos Community Foundation, Inc. is a community wide organization of volunteers dedicated to the betterment of Los Gatos and the West Valley area. Supporting, inspiring and leading are the bridge to our vision and mission. With the use of our non profit status as an umbrella, we encourage individuals and groups to raise funds for the enhancement of our local communities.