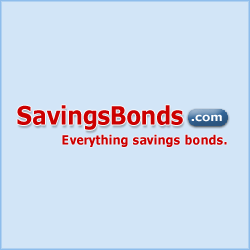 SavingsBonds.com makes it as simple as possible for individuals to receive replacement bonds
Spring Lake Heights, New Jersey (PRWEB) July 25, 2012
An automated service to replace US Savings Bonds is now available at SavingsBonds.com. The online service simplifies and expedites the replacement of stolen, destroyed or misplaced bonds.
Billions of dollars worth of US Savings Bonds have reached final maturity and are no longer earning interest. Many of them fall into the stolen, destroyed or missing category. It's likely these bonds were purchased many years ago and stuffed away under a mattress, or in a drawer, or even filed away. Often, there are deceased individuals that never cashed in bonds that heirs, co-owners or beneficiaries may be entitled to. The bottom line is that many people can't locate their bonds or bonds they may be entitled to, or are uncertain if they already cashed them in.
To replace US Savings Bonds, a search for them must be done using a PDF 1048 form. Traditionally, owners either downloaded, printed, or ordered a PDF 1048 in paper form from the government, and waited for the document to arrive in the mail. Many would also try to locate a participating bank to obtain the form. Unfortunately, many banks and financial services no longer supply these PDF forms, nor do they offer assistance in filling them out as they did in the past. Basically, people were on their own to read the instructions, manually fill out the lengthy 6 page form, locate an envelope, address it properly (keeping their fingers crossed that they completed everything correctly), and mail it in.
SavingsBonds.com has created a streamlined, online automated service for a small fee that makes the process of replacing bonds easier, and takes only minutes to complete. To start the process, an individual goes to savingsbonds.com, clicks on the "Replace Stolen, Lost, Missing, Destroyed US Savings Bonds" link, and fills out an online form which intuitively moves them throughout the form to only the pertinent questions they are required to answer. Once the individual completes the form, it is printed out and reviewed by a SavingsBonds.com customer representative in their offices for completeness and accuracy. The completed document is mailed to the individual for the necessary signatures, along with a pre-addressed envelope to be sent directly to the government. Any omissions or errors on the form are indicated. The individual can make the suggested changes to their form before mailing it to the government. This saves time and potential aggravation. The suggested changes often help avoid delays in receiving the replacement bond(s) or cash equivalent. If there are any questions, the individual can contact a SavingsBonds.com representative.
"Over the years, we received numerous, frustrated calls and emails about the replacement process and lack of assistance. SavingsBonds.com created a consumer friendly automated service to help make it as simple as possible for individuals to receive replacement bonds," says SavingsBonds.com Marketing Director, Jackie Brahney. She adds, "The good news is, most people are pleasantly surprised that the replacement bonds will be worth the same amount as if the original bonds were in their possession the whole time." To learn more about the automated replacement service, go to http://www.savingsbonds.com/lost-savings-bonds.cfm.
About SavingsBonds.com:
SavingsBonds.com offers a free savings bond calculator with a complimentary, personalized, color-coded, printed Bond Inventory Report, an extensive savings bond information center. The site also provides current series EE and I bond rates, lost bond services and re-issue services, as well as links to purchase savings bonds online and popular government forms.
About The Savings Bond VIP Club:
SavingsBonds.com VIP Club Members have 24/7 access to current bond values, interest rates, timing, taxation and maturity issues displayed on an easy to understand, color-coded, bond-by-bond, personal Bond Inventory Report. Members also receive monthly emailed summary statements with up to date values, interest earnings, along with emailed alerts and strategies about current and upcoming financial events, including maturity and taxation issues. Optional, periodic informative Bond Tips are included along with discounts on lost bond and re-issue services. This pro-active, investor friendly approach helps bond owners avoid possible forfeiture of interest, double taxation and IRS situations, and helps investors maximize their savings bond investment.