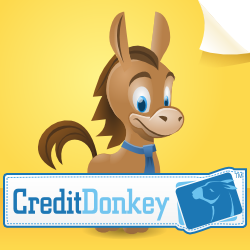 Los Angeles, CA (PRWEB) October 13, 2011
Following some simple preparation steps can help individuals reduce the stress, time and money that is typically involved with a lost or stolen wallet. CreditDonkey, a credit card comparison website, has shared these steps with consumers with its latest infographic, "Dude, Where's My Wallet?".
Infographic: http://www.creditdonkey.com/lost-wallet.html
"Losing something as personal as a purse or wallet is an upsetting experience," said Charles Tran, founder of CreditDonkey. "The thought of a stranger having access to our personal items, information, money and accounts is enough to turn anyone's stomach. Add to that the time that's involved with suspending and closing accounts to reduce any financial loss and something as simple as dropping your wallet becomes an enormous event. We're happy to reduce some of that stress and financial hardship."
Here are a few of the steps that CreditDonkey recommends consumers take in preparation for the inevitable event of losing their wallet:

Scan the front and back of your credit cards and save them for safekeeping; this will allow you to have record of your account numbers and the phone number to contact in the event that they are lost or stolen
Keep record of other important numbers like your driver's license and insurance policies
Be choosy with what you carry in your wallet – only carry the cards you need and never carry your Social Security card or record of your PINs
Put your credit cards in a cardholder that is separate from your wallet
Create a habit of checking your wallet daily to ensure all of your cards and IDs are still there
Place a baby picture in a prominent place in your wallet – even if you don't have a baby! A study conducted in Scotland found that wallet return rates were highest (88 percent) when they contain a baby photo.
And here are some of the steps recommended by CreditDonkey for individuals who have lost their wallet or its contents:
Start your search immediately, retracing your steps from the last point you remember having your wallet
Check the pockets of clothing and check your washing machine, dryer and car
If you are unable to locate your wallet, it's safest to assume it was stolen; so file a police report, notify your banks and credit card companies about canceling credit cards and other accounts
Check your homeowner's insurance to see if it covers your liability for card thefts
Place fraud alerts with the three main credit bureaus (you will only need to contact one), and check your credit reports after a week and again after a couple of months
Don't forget to also notify your health club, library, school, insurance companies and work if necessary
Read the full infographic: http://www.creditdonkey.com/lost-wallet.html
Consumers can visit the folks at CreditDonkey to compare credit cards and learn more ways to safeguard your family. CreditDonkey publishes infographics, industry studies, and analysis to help Americans get the most ouf of their credit cards.
###