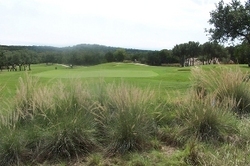 Austin, TX (Vocus) February 26, 2010
Sterling Custom Homes closely works with the client from the very first step in the custom home building process up through the finished product. The first step in building a custom home is choosing the perfect homesite, and the Austin custom home builder offers a detailed lot analysis so that all clients can make an informed decision when choosing the site.
Prior to choosing a home site, a buyer should have a lot analysis performed since there is an art and science to lot selection. Sterling Custom Homes physically visits the homesite with the client and addresses the features and characteristics of the lot. Consideration is given for costs associated with tree clearing, sun orientation, topography, views and outdoor living environments. In addition to the characteristics of the homesite, Sterling helps the client understand the layout of the custom home relating to all of the unique aspects of the lot.
More importantly, the client receives a cost analysis comparing the tangible and intangible lot costs. Tangible costs include purchase price, utilities including well, septic, wastewater and permit fees, area property taxes, topography, site work and clearing based on lot grade. Other direct costs include architectural requirements, such as type of windows (wood vs. vinyl), roofing (tile vs. traditional) and exterior finish. The intangible lot costs include the view, location, schools, community, amenities and lifestyle. By analyzing all costs associated with a lot, Sterling is able to create a realistic estimate of the building expenses for the specific lot.
Quite often a lot that appears less expensive can be significantly more due to septic requirements or additional slab costs caused by topography or view considerations. By getting a detailed lot analysis like the one Sterling Custom Homes offer, home shoppers can save several thousand dollars as well as find the perfect site suited to their custom home design and lifestyle needs.
Sterling Custom Homes builds quality custom homes in many of Austin's premier custom home communities, private gated communities, and resort golf communities. From Lakeway, all up and down Lake Travis, and into Westlake, Sterling is known as one of Austin's premier custom home builders, with a reputation for exceptional quality, integrity and service. For more information, visit http://www.sterlinghome.com . To stay up to date with the latest news from Sterling Custom Homes, visit http://www.sterlingcustomhomesblog.com , become a fan of the Facebook page at http://www.facebook.com/sterlingcustomhomes or follow them on Twitter @SterlingHomes.
###