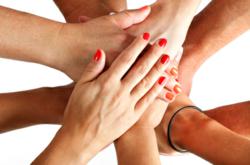 The KCA is excited to offer this new service to those who are battling kidney cancer.
Chicago, Ill. (PRWEB) December 11, 2012
The Kidney Cancer Association (KCA) and Lotsa Helping Hands today announced a partnership to support caregivers for patients with kidney cancer through free online caring communities. Powered by Lotsa Helping Hands, the service enables a family member, friend, colleague, or neighbor to create an online community to organize help for kidney cancer caregivers day-to-day and during times of medical crisis or caregiving exhaustion. An estimated 64,770 new cases of kidney cancer will occur in 2012. As many as 25 percent of those cases will be diagnosed after the cancer has metastasized to other areas of the body.
"We applaud the Kidney Cancer Association for providing this critical service to caregivers, who play a major role in diagnoses. Lotsa Helping Hands is proud to work together to support those coping with kidney cancer," said Brooks Kenny, Lotsa Helping Hands CMO and Founding Team member. "We launched our nonprofit partner program connecting community members to resources from leading organizations two years ago, and we're looking forward to working with the Kidney Cancer Association. Together, we'll ensure that through community, everyone who needs help receives it, and anyone who wants to lend a hand has an easy way to help."
Lotsa Helping Hands is a free resource that powers offline help online through the creation of private websites featuring a Help Calendar for organizing tasks, Community Building features to promote emotional support, and a Vital Information section that provides a safe and practical way to keep track of medical records as well as financial and health information. Since 2005, Lotsa has powered the help from more than 1.3 million volunteers, all providing caregiver support. Each community is completely customizable based on the needs of each specific caregiver. Once approved, family, friends, and neighbors can sign-up and be responsible for specific tasks.
"The KCA is excited to offer this new service to those who are battling kidney cancer," said Carrie Konosky, Kidney Cancer Association VP of Development and Public Affairs. "Caregivers are such a valuable part of the treatment process. This new site should help to better meet the needs of those who spend countless hours helping their loved ones fight this disease."
Nearly 1.3 million Lotsa Helping Hands members are helping caregivers in Lotsa communities across the country. To learn more about kidney cancer and to create your own caring community, visit the Kidney Cancer Association's website at http://www.kidneycancer.org and Lotsa Helping Hands at http://www.lotsahelpinghands.com.
About Lotsa Helping Hands
Lotsa Helping Hands powers Private and Open online caring communities that help restore health and balance to caregivers' lives. More than 65 million people serve as caregivers for aging loved ones and those with chronic disease or disability. The free service brings together caregivers and volunteers through online communities that organize daily life during times of medical crisis or caregiver exhaustion in neighborhoods and communities worldwide. Caregivers benefit from the gifts of much needed help, emotional support, and peace of mind, while volunteers find meaning in giving back to those in need. To date, nearly 1.3 million members have lent a hand through a Lotsa Helping Hands community and more than 50 national nonprofit organizations partner with Lotsa to support caregivers. For more information about Lotsa Helping Hands, visit http://www.lotsahelpinghands.com.
About The Kidney Cancer Association
Founded in 1990, the Kidney Cancer Association (KCA) is a charitable organization made up of patients, family members, physicians, researchers, and other health professionals globally. It is the world's first international charity dedicated specifically to the eradication of death and suffering from renal cancers. It is also by far the largest organization of its kind, with members in more than 100 countries. IT funds, promotes, and collaborates with the National Cancer Institute (NCI), American Society for Clinical Oncology (ASCO), American Urological Association (AUA), and other institutions on research projects. It educates families and physicians, and serves as an advocate on behalf of patients at the state and federal levels in the United States and globally.