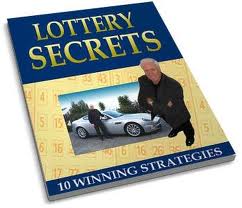 The average Powerball earnings are now $175 million according to lottery data.
Phoenix, Arizona (PRWEB) November 16, 2012
Ken Silver has won millions of dollars playing state lotteries. His winning strategies are included in his new Lottery Secrets book. The same strategies that Ken has used to play and win lotteries around the world are provided in this in-depth book. Ken's Lottery for Life website is helping men and women to learn the best methods to apply to pick 3, 4 or Powerball lotteries directly from a lottery winner. The new book can be purchased at this link and is considered the definitive guide on lottery strategies.
The average Powerball earnings are now $175 million according to lottery data. This amount is sometimes shared between multiple winners or individual winners that have had success playing the national Powerball lottery.
State lotteries often have smaller rewards although these games represent a large portion of the lotteries that are played nationwide. The new strategies in Ken Silver's book details the winning methods he's used over the past 20 years to win millions of dollars.
"I'm doing what I enjoy most," said Ken Silver referring to his winning lottery lifestyle.
While some people play to win, other people play for the love of the game and are happy with any winnings that are earned. The Lottery Secrets books is Ken's unique method and does not help someone choose numbers. This book also does not make guarantees of winnings.
The core element of this new strategy guide is presenting methods that Ken has used to win and still uses to play state and national lotteries. A specific number selection strategy is used by Ken that is based on his own research. This new method does not involve choosing birthdays, special dates or other occasions that some people choose when buying lottery tickets.
One of the techniques that are offered inside of the Lottery Secrets books is the way that tickets are purchased. While some money is needed to play a lottery, according to Ken a person could win buying only one ticket if the correct numbers are selected.
The number selection methods that are detailed in this new book are designed to be one aid that could help someone have more fun playing state lotteries.
Apart from the winning strategies detailed in the new book, a complete online system of support is provided by Ken from his lottery website. This one-on-one coaching is offered to those serious about becoming better lottery players and want to learn from a winner. The tips, advice and tricks that are offered can be used with the information provided in Ken's Lottery Secrets book.
About Lottery Secrets Book
The Lottery Secrets book was authored by Ken Silver to be used as an educational tool to help men and women become better lottery players. This informative guide instructs lottery players how to choose numbers using a unique method that Ken created for use in his own playing. Over 25 years of winning state and national lotteries has helped Ken build the information inside of this new book. While no book can guarantee winnings, Ken offers those that purchase his Lottery Secrets book a complete refund if satisfaction is not received after applying his techniques.