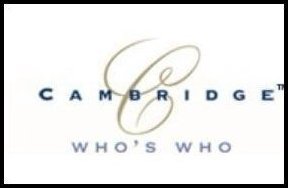 Philadelphia, PA (PRWEB) April 19, 2007
Louis A. Meilink Jr., Principal of Ballinger Architects has been named Cambridge Who's Who Professional of the Year in architecture and engineering in the healthcare industry. While inclusion in Cambridge Who's Who is an honor, only one member in each discipline is named the Cambridge Who's Who Professional of the Year. The Cambridge Who's Who selection committee hand picks these special Who's Who honorees based on accomplishments, academic achievement, leadership, and service.
Meilink has developed a national practice focusing on programming, planning, and design of healthcare facilities. For the last 18 years, his design solutions have helped shape the future of healthcare for academic medical centers, regional and community hospitals and major healthcare systems. Ballinger Architects is an architecture and engineering firm of distinction. A small sampling of their past clients include Bloomberg Financial, Brown University, Jersey City Medical Center, and Johns Hopkins University.
Meilink, a licensed architect in the states of New York, Pennsylvania and New Jersey, received his bachelors degree in architecture from Kansas State University in 1987. He is a member of American Institute of Architects, American College of Healthcare Architects, AFHE, and Academy on Architecture for Health. Meilink is an author and frequent speaker for organizations such as the Association of American Medical Colleges and The American Institute of Architects.
About Cambridge Who's Who
The mission of Cambridge Who's Who is to ensure that Cambridge members receive recognition, support and credibility to advance their careers. Cambridge Who's Who is also committed to delivering the highest quality networking resource for job recruitment, career enhancement and new business development.
Cambridge Who's Who members have exclusive access to the biographical information of more than 200,000 successful executives, professionals and entrepreneurs at http://www.cambridgewhoswho.com, where they use the database to share information, knowledge and services. Communication via the Cambridge Who's Who registry travels in two directions, enabling Cambridge Who's Who members to reach out when they have a business need or opportunity as well as receive information on exciting new ventures.
Contact:
Ellen Campbell
Director of Media Relations
http://www.cambridgewhoswho.com
###