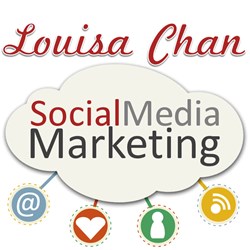 Heart-centered coaches and training providers... build their personal ethics into the core of their businesses
Kuala Lumpur, Malaysia (PRWEB) August 21, 2013
Heart-centered business and marketing specialist, Louisa Chan, today published a new guide for coaches, trainers and teaching providers who want to build authentic ethical businesses based on the core principles of fairness, transparency and openness. Ms. Chan's new guide entitled "3 Pillars For Growing An Authentic Heart-Centered Business" is designed to help mindful business owners play their part in reviving an ethical business culture and is available now at: http://www.louisachan.com/ethical-business-marketing/
In recent years there has been a gradual change in the moral aspects of commercial activities, culminating in a shift in business culture, away from the ethical practices that were once highly regarded and respected.
This shift has been felt by mindful business owners, many of whom struggle to find their voice in a crowded marketplace while trying to preserve their intrinsic values of integrity and altruism. Louisa highlighted:
"But the good news is that we are seeing a resurgence of ethical businesses recently and there is an increasing number of heart-centered professionals wanting to play their part in reviving this movement."
Ms. Chan's new guide (available here: http://www.louisachan.com/heart-centered-marketing/) is aimed at helping heart-centered coaches and trainers build and grow a sustainable ethical business around the work or cause they are passionate about and it does so by using three essential business-building pillars.
Ms. Louisa Chan explains that "heart-centered coaches and training providers can help turn the current business culture around if they build their personal ethics into the core of their businesses."
She believes that ethical business marketing embraces authenticity, which aligns the business' activities with the personal core values of business owners. Ethical business needs to operate on the underlying principles of being fair, transparent and inclusive and the understanding that businesses focusing on making gains at the expense of offering real value will lose customers and eventually fail.
"Building an ethical business requires a shift in mindset," Louisa said. "Coaches, trainers, mentors and people who care to make a difference must provide real value and real solutions through their services from the outset."
Ms. Chan explains that a business' success begins with the intention behind it. As such, ethical businesses should be formed with the foundational intention to bring about positive change for the betterment of all parties involved. Such guiding morals will not only preserve the heart-centered business' credibility, but will also allow that business to grow and prosper over the long term.
"3 Pillars For Growing An Authentic Heart-Centered Business" is also summarized in a 4-minute video, available here: http://www.louisachan.com/heart-centered-marketing/. Louisa's inspiring guide offers practical strategies and actionable advice for coaches, trainers and tutors to build and grow a successful ethical business. The easy-to-understand guide also covers how to make business-saving U-turns, as well as the ultimate tool for finding a voice in a crowded marketplace.
Visit Louisa Chan's website http://www.LouisaChan.com for more information.
About Louisa Chan
Louisa Chan helps coaches, trainers and teachers build ethical businesses using heart centered online marketing and social media. She has consulted with multi-national companies as well as small businesses and solo entrepreneurs.
Currently based in Malaysia, Louisa conducts face-to-face corporate training as well as online training and business coaching.
Connect with Louisa Chan at her website.