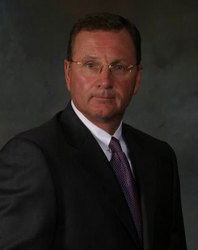 I hope this study leads to action within the retail food industry that is geared at protecting the public from foodborne illnesses.
Alexandria, Louisiana (PRWEB) November 2, 2010 –
A recently released 10-year study of retail food establishments by the U.S. Food and Drug Administration makes it clear that using certified food safety managers reduces the risk of spreading foodborne illnesses, Louisiana food safety advocate Richard J. Arsenault says.
"This study provides proof that there is a link between proper supervision and food safety practices in restaurants, delicatessens, cafeterias, markets and other establishments that serve food to consumers," says Arsenault, a partner in the law firm of Neblett, Beard & Arsenault of Alexandria, Louisiana, and the co-chair of the American Association for Justice's Foodborne Illness Litigation Group.
"If retail food establishments are serious about preventing the spread of foodborne illnesses from contaminated food, they should consider following the FDA's recommendation and employ a certified food safety manager to oversee their practices," Arsenault says.
According to the FDA study, released Oct. 22, retail food establishments with certified food protection managers recorded higher levels of compliance with food safety practices and behaviors than those establishments that lacked a certified manager.
The compliance rate among full-service restaurants with a certified manager was 70 percent, for instance, while those without a manager had a 58 percent rate, the FDA study found. The gap was even greater in delicatessens: Those with a manager had a 79 percent compliance rate, while those without posted a rate of 64 percent.
"Proper supervision can cut down on some of the leading causes of food poisoning in the food services industry, such as kitchen workers failing to wash their hands, preparing food with unclean equipment and undercooking food," says Arsenault, whose law firm features a website that is dedicated to food safety issues, My Food Advocate.
According to the Centers for Disease Control and Prevention, nearly 76 million foodborne illness cases occur in the United States every year, including those involving foods contaminated with pathogens such as E. coli 0157:H7, Salmonella, Hepatitis A, Shigella, Norovirus, Campylobacter and Listeria.
Arsenault says the FDA should be applauded for conducting a study that took such a close look at food safety practices in retail food establishments, including: full-service restaurants; fast-food restaurants; meat, poultry and seafood markets; delicatessens; grocery stores; and hospital, nursing home and school cafeterias.
The 10-year study analyzed more than 800 retail food establishments and five risk factors: food from unsafe sources, poor personal hygiene, inadequate cooking, improper holding of food (time and temperature) and contaminated food surfaces and equipment.
"I hope this study leads to action within the retail food industry that is geared at protecting the public from foodborne illnesses," Arsenault says. "I also hope that state and local agencies that regulate the retail food industry consider starting a dialogue on making certified food safety managers mandatory within their jurisdictions."
###