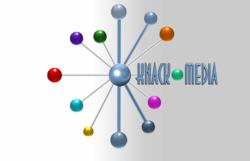 Cash for cars service in Louisville KY pays up to 100% more cash for cars and trucks!
Louisville, KY (PRWEB) July 07, 2012
Cash for Cars Quick looks determined to continue their excellent performance in Louisville old vehicle disposal and recycling market. The company is about to put together a robust marketing policy to offer their service to more old car owners in Louisville Kentucky. One may recall that Cash for Cash Quick introduced their service in the city no more than a month ago. Within this short period, the company has become a familiar name in this region for their initiatives to protect the nature from irresponsible dumping and disposal of abandoned trucks and cars. Car owners in Louisville are now earning up to $600 for their old, unusable cars, thanks to Cash for Cars Quick. According to the company sources, the new marketing strategy would try to make the most efficient use of the internet to connect to the web friendly generation of car owners. To find out more about the most recommended cash for cars Louisville service on Facebook, please visit http://www.facebook.com/CashForCarsLouisville
As a part of their new marketing plan, the company has already hired a SEO professional service provider. They would be making extensive use of different social media platforms and their official blog to get the word out about the service offered by the company. The company has also started a video series that will address common questions about selling a car in Louisville and other cities in Kentucky. Talking about the requirement of a strong marketing policy, the CEO of the company William Leonard said, "It is very important to let people know that we are here to restore the natural environment in Louisville. Not many people are still aware of the damage caused by irresponsible junking of their cars. Our job will become much easier once these car owners are made aware of all these things". To learn more about the cash for cars Louisville service provided by Cash for Cars Quick visit http://cashforcarslouisville.cashforcarsquick.com/
Cash for Cars Quick and its partners protect the natural environment by ensuring proper treatment of all harmful pollutants released from a junk car or truck. The treated discharge conforms to the limits set by the regulatory authorities for parameters like chemical oxygen demand, biochemical oxygen demand, dissolved oxygen, pH, dissolved solids, suspended solids, oil and grease, etc. They also have partnered with excellent facilities for recycling of reusable components in abandoned vehicles in Louisville KY. Through these new relationships and high powered marketing plan Cash for Cars Quick believes it will control the market share for resale auto market.
About the Company: Cashforcarsquick.com is a growing cash for junk car service that provides junk car recycling and provides high return to the car and truck owners in Louisville and throughout the United States. The company and its affiliates follow environmentally friendly disposal practices to safeguard the future of the planet.
Contact:
William Leonard
Phone: 888-862-3001
Email: info(at)cashforcarsquick(dot)com