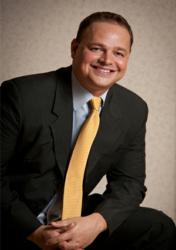 Show me an office that gives $10,000 a year to charity and I'll show you an office that people will make an effort to support.
Louisville, Kentucky (PRWEB) December 27, 2012
"$10,000 can make a big difference in a child's wish coming true," says Dr. Martin when asked why he makes such an effort to raise $10,000 this year to the Make-A-Wish organization. Dr. Martin and his staff at Louisville Chiropractic and Rehab have been making sure they do whatever they can to fund children's wishes this year.
"What we do is donate our time for consultations and exams in exchange for donations to Make-A-Wish. It allows people to get evaluated risk free in a win-win situation. A potential practice member can find out what is causing their symptoms and a child receives a donation...how great is that?"
A Louisville Chiropractor, Dr. Martin wants to make a difference in his Middletown, Louisville location. "There are not a lot of small medical or healthcare offices donating this kind of money...just doing so raises an eyebrow of our potential patients. People will drive past 5 or 6 other offices just to come to us once they find out that we give our profits to Make-A-Wish, unlike most of our competitors."
If you would like to find out more about how YOU can support Louisville Chiropractic and Rehab in our fundraising for Make-A-Wish please contact us here.