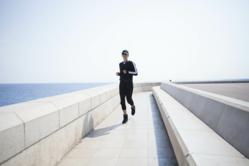 Sport is part of my daily routine, I do need my daily dose of endorphins! I conceived this collection as I was practising Pilates, running in the park and always seeking to adopt an effortlessly chic look both in and out of the gym
(PRWEB) October 01, 2012
New for AW12, this limited edition capsule collection of Lounge Lover offers incredibly soft mix and match separates, from luxe sweatshirts and perfect raw-cut tees to comfy stirrup leggings and easy open shoulder dresses.
Clean-cut lines create wonderfully flattering silhouettes whilst the highest quality fabrics ensure great fit and supreme comfort. Perfect for embracing an active lifestyle without giving in on style!
Sylvie Gabriel, Founder and Creative Director at Lounge Lover, said: "Sport is part of my daily routine, I do need my daily dose of endorphins! I conceived this collection as I was practising Pilates, running in the park and always seeking to adopt an effortlessly chic look both in and out of the gym".
Available in timeless colour palette of black, white and navy, Sport Luxe pieces are ideal to wear to yoga or Pilates, as well as for adding a sport-chic attitude to one's relaxed daywear. The luxury sportswear capsule collection is available now at http://www.loungelover.com and is also stocked in leading department stores and selected boutiques.
ABOUT LOUNGE LOVER
Belgian designer Sylvie Gabriel created Lounge Lover as a response to the growing need for comfortable, soft clothing in which women could relax and enjoy their downtime without giving in on style.
Timelessly chic styles in superior fabrics transport the wearer from their busy lives to a soft and happy place, allowing them to embrace life in the most relaxed way.
Not just an easy chic lifestyle label, more a relaxed state of mind, Lounge Lover creates urban, luxury clothing with a subtle fashion content and an emphasis on softness.
Thanks to its unique appeal, Lounge Lover has successfully expanded internationally through leading department stores and prestigious up-market boutiques across Europe and beyond. Lounge Lover's full collection of loungewear, travelwear, wardrobe essentials and sport luxe is available online on http://www.loungelover.com.