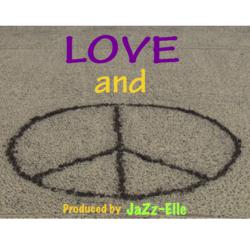 "We are here to evolve as individuals and then spread that influence". Deepak Chopra
Santa Cruz, CA (PRWEB) November 29, 2012
"A small yet catastrophic experience of being robbed, verbally assaulted and then evicted by the persecutor can leave one in a state of trauma for weeks and months. During that time a realization comes of how hard it is to let go of intense unfair treatment… such as the Palestinians and Israelis and their ongoing situation" says JaZz-Elle. The song "Love and Peace" was born out of this revelation. This track can be heard at http://www.Jazz-elle.com .
JaZz-Elle shares, "The cease fire between Israel and Hamas is a very positive situation for world peace. Letting go of the need for revenge is paramount to begin a new paradigm of Love and Peace.
The electronica track, is officially released Thursday, Nov. 29, 2012. The song is a plea for the need to create a more harmonious world.
About JaZz-Elle
JaZz-Elle is a video and music producer of socially conscious films and music videos. Since 2006, she has been promoting music and video through website, blogs, social media and local community television. In addition, JaZz-Elle produces a music showcase on CTV called "Planet of Dreamz".
The Love and Peace song is available online at http://www.cdbaby.com/artist/Jazzelle
Contact Information:
Jazz-elle
http://www.jazz-elle.com
831-295-1831
dazzlefunking(at)yahoo(dot)com