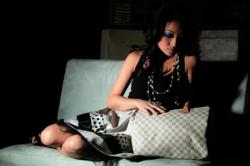 "Making Luxury Affordable, in Every Cents."
New York, NY (Vocus/PRWEB) March 15, 2011
Unlike other online auctions, Love Labels will engage their customers with the site's stylish design and easy-to-use features. The site will offer the opportunity to purchase authentic designer products for up to 95% off the original price from such names as Louis Vuitton, Chanel, Dior, Burberry, Tiffany's, Gucci, Christian Louboutin, Apple, Rolex and more.
How the Love Labels auction process works: First, a potential bidder registers at the site. Registration is free and includes five complimentary bids. Members buy bids in advance; each bid is $1.00, and bids are sold in packs via credit card or Paypal. Unlike some other sites, LoveLabels.com bids never expire. Once a bidder finds an item to bid on, live bids are placed. With each bid placed, the price of the item increases by 1 cent. Each auction continues as long as people are actively bidding on a product. Every new bid resets the remaining time for an auction up to 20 seconds so others have an opportunity to bid. Like a live auction, the person who makes the final bid wins the item and pays the bid price which is usually a fraction of the item's original cost.
Victoria Vo, CEO of LoveLabels.com seeks to introduce transparency into the world of penny auctions. The company which is owned and operated in the US guarantees that all items on the site are purchased directly from the actual designer's stores or high-end department stores such as Neiman Marcus, Saks, etc. "Our unique business model allows us to provide our customers with authenticity guarantees including copies of receipts or gift receipts," says Vo. She also stresses their site has no "Shill/Bot Bidding" meaning they do not use computer generated sources to raise bids and that company employees are prohibited to bid on the site to generate sales.
"Love Labels will remain ahead of the curve by continually providing the most effortless and fun auction-shopping site featuring the most coveted luxury lifestyle products," continued Ms. Vo. "Our site surpasses other entertainment shopping sites through the availability and affordability of a wide range of high-end trendy and stylish products, ease of participating in our auctions, and our free-shipping policy."
Gucci handbags, Rolex watches and small electronics are sure to be the most popular items. LoveLabels.com also makes it a priority to select high demand items for the site, such as iPads. "Everybody wants them," Vo says, "whether for themselves or as gifts."
In June 2011, the site will expand its offerings to include charity auctions. Vo says talks are under way with major charities interested in partnering with Love Labels.
Love Labels is also giving back to the community with their own initiative titled "Pennies for a Cause." Every online auction means 100 pennies ($1) is donated to The Shriner's Hospital for Children. The organization's focus is to improve the lives of children.
For more information, please visit http://www.LoveLabels.com/
http://www.facebook.com/LoveLabelsUSA
http://www.twitter.com/LoveLabelsUSA
###