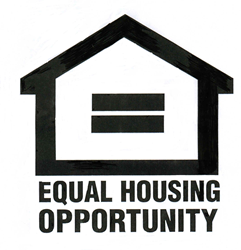 Irving is one of those great communities that offers a quiet lifestyle without forfeiting the ability to reach world-class amenities and entertainment as well as top-notch transportation
Dallas, TX (PRWEB) November 24, 2014
Development is taking place throughout the entire Metroplex, and after nearly four years of anticipation and construction the space around Love Field is nearly ready to be unveiled. Prudential Texas Properties reports the land around the Dallas' airport went vastly unused for years and now that the region is gaining traction seemingly every day, it only makes sense this part of Dallas would be the next slated for change.
According to an October 30 report by The Dallas Morning News, a half-billion-dollar modernization program at the airport in addition to the end of the domestic flight restrictions is expected to have boosted the attractiveness of the region. Apartments, retail, a new hotel and other developments are expected to enter the area, which means more jobs for Dallas home owners.
This massive development will likely bolster the home values of neighborhoods in and around Dallas, including nearby Irving. According to Altos Research, a California-based real estate analytics company, the median home value in Irving has increased substantially year-over-year, which shows that the region is booming.
Altos reported that the median single-family home value in Irving was $293,104 on October 31, and during the same time a year ago the median value was around $240,000. Looking at the same timeline, the demand for homes in Irving has upticked in the past 12 months ending in October.
Using a unique figure called the Market Action Index, Altos determines the supply and demand for a city. By measuring from a neutral value of 30 the MAI determines whether the local conditions are trending up in favor of sellers or down in favor of buyers. At a stable and strong 36.79, the Irving housing market is in high demand and home buyers are facing tough competition for homes here. Luckily demand has eased slightly in recent months given the time of the year.
"Irving is one of those great communities that offers a quiet lifestyle without forfeiting the ability to reach world-class amenities and entertainment as well as top-notch transportation," says DD Flynn, VP of Marketing at Prudential Texas Properties. "With the developments at Love Field, which is just northeast of Irving, the community is going to have even more going for it."
Click here for a 60-second Irving home market update.
©2014 BRER Affiliates LLC. An independently owned and operated broker member of BRER Affiliates, LLC. Prudential, the Prudential logo and the Rock symbol are registered service marks of Prudential Financial, Inc. and its related entities, registered in many jurisdictions worldwide. Used under license with no other affiliation with Prudential. Prudential Texas Properties is an independently owned and operated member of BRER Affiliates LLC. Equal Housing Opportunity.