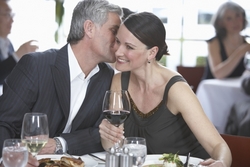 By their avatar shall you know them!
London, England (PRWEB) October 21, 2008
Whilst the business downturn is affecting many sectors it hasn't put the dampeners on intrigue and lust. According to David Miller who owns the Loving Links extramarital dating agency people are brightening their day with adulterous thoughts. "An affair is seen as an affordable treat in difficult times," says Miller. Whereas in the past, a city trader would buy a new Rolex or flash lifestyle accessory they are now signing up on the loving links website as a potential 'gloom-buster'. David Miler, who is a pioneer of the extramarital dating business and regularly referred to as 'Britain's adultery guru,' has geared his business model to providing value for money in an industry that has recently been seen as expensive adjunct to the British sex industry. Users can email and flirt with an enormous number of like-minded marrieds for as little as £85.00 for 2 months and they have recently introduced a 'credit crunch' rate of as little as £125.00 for 4 months.
The Loving Links site does, indeed, offer a lot for its fees - in addition to the confidential email service typical of most dating sites the site also features a very popular late night chat room where members can flirt in real time and even be visible on webcams. "People just love the whole web cam thing," enthuses Miller. "People realize that you don't have to have film star looks to have fun." The chat room grew out from the well established Loving Links Forum which has a devoted following and is more like an ongoing soap opera with users developing wonderful persona illustrated by carefully chosen avatars. "By their avatar shall you know them!" is a phrase often mentioned in Loving Links discussions.
Because of the personal interaction on the Forum and chat areas, the site has a busy off line community programme with drinks parties being organized by members all around the country. In October alone there were well attended drinks events in London, Birmingham and Bristol. These are non-commercial events with just a whip round for drinks and food. "Why does everything have to be so bloody commercial!" moans Miller. "It all started when the big web groups and the investment companies moved into the extramarital dating market looking for fast returns. When I started in 1994 it was about nice middle class professional people wanting a bit on the side - we try to keep that ethos but the mighty web tries to turn everything into a faceless 'tabloid nightmare'. Perhaps the post-investor period will bring in a sea change and sites like ours which are run by 'real people' with contactable phone numbers and a personal service ethic will make all the running?"
Certainly the personal consultancy side of the Loving Links business is attracting clients who don't expect to 'download' an affair like they can download a music album. "Finding a lover is totally different from ordering a DVD or a bestseller from Amazon," says Miller, "yet very often people expect the same 24hour delivery schedule! Private clients are more realistic about time frames and are prepared to wait whilst we advise them and evaluate their opportunities in a careful and professional manner."
David has also released his book "The Joy of Adultery" in instant downloadable format this book is full of tips to would be adulterers to help them organize and manage their affairs.
# # #