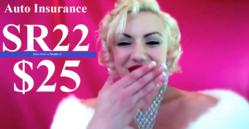 despite the deep recession and financial downturn, the independent agency system continued to grow here in Chicago and elsewhere in the country
Chicago, Illinois (PRWEB) October 22, 2012
Insurance Navy, a leading independent insurance agency in Chicago and Northwest Indiana areas said that findings of recent studies showing that the number of independent agencies has grown to 38,500 in 2010, up from 37,500 in 2006 come as no surprise. The 2012 Agency Universe Study was based on surveys conducted on behalf of Future One, a cooperative effort of the Independent Insurance Agents & Brokers of America, Inc. (IIABA) and included over 2,500 independent agencies in 2010 and 2011.
Experts believe that despite the deep recession and financial downturn, the independent insurance agency system continued to grow here in Chicago and elsewhere in the country. "The tumults that prevailed in the financial markets and the credit industry have caused many captive carriers and agents to alter their rating and customer service models, which triggered consumers to shop out of their current captive agency system," Ed Sneneh of Insurance Navy said. According to Mr. Sneneh, "some financial professionals including insurance agents of captive of insurers are finding the independent agency system more profitable to take as a career," Mr. Sneneh added.
Unlike captive insurance agencies working for one insurer, independent insurance agencies have the ability to represent multiple insurers, allowing them to compete based on multiple factors, including lower insurance rates, better coverage, diversity of coverage, etc.
"The number of our agencies has grown by about 44% in the past 12 months and we have seen some other independent agents in the Chicago area growing at similar rates," Sneneh said.
Advantages of Dealing With Independent Insurance Agencies

Ability to get multiple quotes from several insurers. For example, you submit your homeowners insurance quote information and your independent agent will provide several homeowners insurance quotes from several carriers.
Save time when searching for quotes. You only have to make one call to get the multiple quotes you desire.
Ability to shop for all types of insurance at one place. For example, you might have a low auto insurance rate with one company, but your captive agent with that company may not be able to help you with your tow truck insurance because his/her employer does not deal with tow truck insurance.
About InsuranceNavy
InsuranceNavy is a primary independent insurance agency in the Chicago area. Licensed in Illinois, Indiana and Wisconsin, the agency hires dozens of professional agents and CSRs in its offices in the area to provide personal, online, and phone services to its clients. Besides its auto and SR22 insurance business, the agency focuses on commercial insurance such as car dealers insurance, tow truck insurance insurance in Chicago, commercial property and liability, Illinois workers compensation and more.
Contact Information:
Name: Edwardo Sneneh
Insurance Navy - Fullerton & Cicero
Address: 2327 North Cicero Avenue Chicago, IL 60639‎
Phone: (773) 637-7700