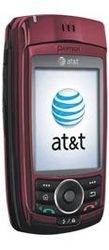 Iowa City, Iowa (PRWEB) December 30, 2008 -
In an effort to boost cell phone plan renewals, LowCostCells.com is offering free cell phones and in some cases, the consumer actually receives cash back for purchasing a new plan or a plan renewal.
Earlier this year Nate Schmidt purchased LowCostCells.com as part of his strategy to expand his business portfolio to include online growth opportunities. LowCostCells.com is an online cell phone company that features the likes of AT&T, T-Mobile, Verizon, Alltel, Sprint, and Nextel.
"The cell phone carriers don't make their money through cell phone sales, but rather through plan renewals. They're passing the discounts on to us, and we're in turn passing them down to the customers," said Nate Schmidt, president.
In addition to offering the cell phones and cell phone plans, LowCostCells.com takes a keen interest in educating the public. On the website there are questions and answers based on customer input.
These appear to be updated almost daily with just about every question answered online. This would be very helpful for the "rest of us" who are uncomfortable asking the question.
Another neat feature of the website is the Low Cost Cells Blog. In the blog, there are literally hundreds of posts relating to cell phone tips, frequently asked questions, cell phone reviews, and more. When you combine the website, questions and answers, and the blog, this truly is virtual shopping at its finest. Two thumbs up to Mr. Schmidt and his crew.
For additional information on the news that is the subject of this release, contact Nate Schmidt or visit http://www.LowCostCells.com. Product availability and details may vary. Trademarks are the property of the individual companies and may not be used without permission.
About LowCostCells.com
LowCostCells.com is a low cost provider of cell phone plans and cell phones as a retail service to the online community.
Contact:
Jeff McEachron
Internet Marketing Group
319-393-1701
###