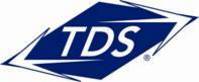 The importance of having a telephone cannot be overlooked
(Vocus) April 1, 2009
Madison, Wis.-- According to United States census numbers, more than 38 million people live at or below poverty level. While more than 90 percent of American households have telephone service, there are millions who simply cannot afford a telephone in their home. And situational poverty caused by the recent economic downturn is pushing many new families and individuals into qualified programs, many of whom may not be aware that Lifeline and Link-Up (reduced-cost phone service programs) are available and can help to keep a landline in their home.
Consumers may be eligible for these reduced rate telephone services if they receive qualified benefits from their state. Phone service is an essential component of public safety. TDS Telecommunications Corp. is committed to helping low-income families get telephones in their homes at an affordable rate using funds from the Universal Service Fund program.
"Lifeline and Link-Up are designed to ensure that everyone in the country has access to basic telephone service," said Kevin Hess, senior vice president of Government and Regulatory Affairs for TDS Telecommunications Corp. "Phone service is not only a convenience, but a necessity. It's a link to emergency services, the way we look for jobs, and the way we stay in touch with family and friends."
According to the Federal Communications Commission (FCC), the Lifeline program provides discounts on monthly service for qualified telephone subscribers. Depending on the state, customers could see a discount of $10 or more per month. The Link-Up program offers reduced charges for telephone installation and additional discounts off the monthly service.
"The importance of having a telephone cannot be overlooked," said Hess. "People without telephones can easily become isolated from basic communications, especially in rural communities."
The National Exchange Carriers Association (NECA) reports that the ratio of households using the Lifeline subsidy to the number of households at or below the poverty level is about 1 to 7. With efforts by lawmakers in Washington, D.C. and with the support of telecommunication companies like TDS Telecommunications Corp., the gap will hopefully close.
Consumers can find out more information about these programs by writing to the FCC at 445 12th Street, SW, Washington, DC 20554. People can also call 1-888-CALL-FCC or log on to http://www.fcc.gov/cgb. There are different requirements in nearly every state to qualify for the Lifeline and Link-Up programs. To find out what the qualifications are, please call TDS at 1-888-CALL-TDS.
An important note from the Federal Communications Commission:
The nationwide switch to digital television will be complete June 12, 2009, but your local television stations may switch sooner. After the switch, analog-only television sets that receive TV programming through an antenna will need a converter box to continue to receive over-the-air TV. Watch your local stations to find out when they will turn off their analog signal and switch to digital-only broadcasting.
Analog-only TVs should continue to work as before to receive low-power, Class A or translator television stations and with cable and satellite TV services, gaming consoles, VCRs, DVD players, and similar products.
Information about the DTV transition is available from your local television stations, http://www.DTV.gov or 1-888-CALL-FCC (TTY 1-888-TELL-FCC), and from http://www.DTV2009.gov or 1-888-DTV-2009 for information about subsidized coupons for digital-to-analog converter boxes.
TDS Telecommunications Corp. markets communication services to business and residential customers in 30 states through its brands TDS Telecom® and TDS Metrocom®. With nearly 1.2 million access line equivalents in service, TDS Telecommunications Corp. connects customers to phone, broadband, and digital television service in hundreds of rural, suburban, and metropolitan communities. TDS Telecommunications Corp. is the eighth-largest wire line company in the nation; employing approximately 2,730 people. The company is headquartered in Madison, Wis. Visit http://www.tdstelecom.com and http://www.tdsbusiness.com for more information.
TDS Telecommunications Corp. is a wholly owned subsidiary of Telephone and Data Systems, Inc. Telephone and Data Systems™ is a Fortune 500® company that provides wireless, local and long-distance telephone, and broadband services to nearly 7.4 million customers in 36 states, through TDS Telecommunications Corp. and U.S. Cellular®, its 81-percent owned wireless subsidiary. Founded in 1969 and headquartered in Chicago, Telephone and Data Systems employed 12,500 full-time equivalent employees as of Dec. 31, 2008. Telephone and Data Systems is traded on the New York Stock Exchange (NYSE: TDS, TDS.S). For more information, visit http://www.teldta.com.
For more information contact:
Cindy Tomlinson
Associate Manager - PR
media.tdstelecom.com
608-664-4471 / 608-206-4646
###