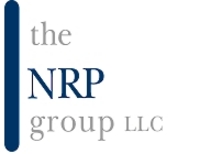 We are thrilled to play a role in this comprehensive neighborhood redevelopment
Cleveland, OH (Vocus) July 23, 2010
Aaron Pechota, Vice President Development, The NRP Group LLC announced its development team has been awarded two Low Income Housing Tax Credit applications projects by the Ohio Housing Finance Agency (OHFA). The NRP Group is pleased that Weinland Park Homes in Columbus and The Village at Arlington in Youngstown, both Green projects were awarded.
NRP continues to find success in creating strong, value added relationships with the very best development and housing organizations in the state of Ohio. These strategic partnerships have and will continue to produce truly unique developments that raise the standard of affordable housing in both Columbus and Youngstown. Most importantly, the residents of these cities will enjoy new, sustainable communities that are built to green standards, promote healthy living, and are a place that they can be proud to call home.
The Village at Arlington is a strategic partnership with The Youngstown Metropolitan Housing Authority (YMHA). It is the first phase of a two phase redevelopment of the remaining units of Westlake Terrace, one of the oldest public housing developments in the United States and whose ribbon cutting was attended by Eleanor Roosevelt. The development also furthers the efforts and vision of YMHA and the City of Youngstown's 2010 Citywide Plan by adding to the significant public and private investment in and around the Arlington neighborhood. Phase I, is a 60-unit multifamily development comprised of 1-, 2- and 3-bedroom townhomes and serves families with incomes at 35%, 50% and 60% of the area median income. Additionally, 15 of the homes will remain public housing-to serve those with the greatest needs. Ultimately the development will replace over 200 units of public housing with a new 120 unit community.
Weinland Park Homes is a 40-unit single family home development located near the main Columbus campus of The Ohio State University. Weinland Park Homes will be the first units developed in the larger Columbus Coat and Fabrics Brownfield redevelopment by Wagenbrenner Development of Columbus. It will serve as a catalyst for the continuing development of more than 500 units of market rate single family homes, townhomes and condominium units to be built in future phases of the larger project area. "We are thrilled to play a role in this comprehensive neighborhood redevelopment," says Pechota. "A tremendous amount of public and private investment is occurring and will continue throughout the entire Weinland Park neighborhood due in large part to the efforts of the City of Columbus, Campus Partners, The Ohio State University, JP Morgan Chase Foundation, The Columbus Foundation and Wagenbrenner Development."
As a lease-purchase development, residents will have the opportunity to purchase their homes at the end of the tax credit holding period with a significant amount of equity in the home. The development promotes long term home ownership and stability in the neighborhood while fostering investment during very challenging economic times.
The NRP Group LLC: Developer, Builder and Management Company:
The NRP Group is a full-service developer, general contractor, and property manager providing a broad range of services. From start to finish, every project The NRP Group takes on is carefully contemplated and executed to maximize investment return, cost efficiency, productivity and satisfaction. The NRP Group has been recognized as NAHB's 2009 Multifamily Development Firm of the Year and has been ranked number one in the Top 50 Affordable Housing Developers for 2007, 2008 and 2009 by Affordable Housing Finance.
Since its founding in September 1995 by Alan F. Scott, T. Richard Bailey and J. David Heller, the company has experienced continual growth in the fields of single-family, multi-family and senior housing, as well as commercial and retail properties. In all, more than 13,500 multi-family and single-family housing units have been built with another 2,275+ planned in 2010.
In 2003, the owners formed NRP Management, which by year-end 2010 will manage nearly 70 properties encompassing over 7,500 market rate and tax credit family and senior apartment properties in Ohio, Michigan, North Carolina, Virginia, Texas, Indiana, New Mexico and Arizona.
The NRP Group, LLC has offices in Cleveland, Ohio; San Antonio, Texas; Phoenix, AZ; Raleigh, North Carolina; for more information, call (216) 475-8900 or visit http://www.nrpgroup.com .
###