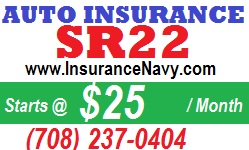 Melrose Park, Illinois (PRWEB) November 19, 2012
Recent reports released by the insurer State Farm concerning the use of cell phone while driving show alarming results. While texting and driving remains one of the main problems associated with using the cell phone, webbing and driving is becoming even a more alarming trend with regard to the use of cell phone while driving.
The surveys included about 1000 financially responsible persons every year from 2009 through 2012. The respondents were licensed individuals, 18 years and over, who owned cell phones and who drove between 1 to 80 hours a week.
Webbing, or using the phone to browse the internet while driving, showed an alarming sign, with percentage of users in 2012 up to 21% from 13 % in 2009. The signs were even more alarming in the population group age 18 to 29 years, as 48% of respondents in this group indicated that they did surf the internet as they drove. Surfing web pages, emailing, social networks and social media are among the reasons cited for the webbing while driving.
About one in four people agree that there should be some strong regulations to prohibit the use of cell phones while driving, according to the same surveys. Ed Snenneh of Insurance Navy, a leading provider of auto insurance in Chicago said that "we are seeing an increasing number of claimants among our customers that attribute car accidents to cell phone use. Actually we do not see strict enforcement of the laws prohibiting the use of cell phones while driving."
While people talk about the need for stiffer laws and more strict procedures of enforcing the laws, government officials are pressing in the same direction. The November 2012 annual list of the 10 most-wanted safety improvements published by the National Transportation Safety Board (NTSB) stressed the need for local and federal regulators ban on nonessential use of cellphones and other distracting devices by operators of private and commercial vehicles and transporters. The NTSB asked cellphone companies to develop technologies to eliminate distractions to vehicle operators by developing technologies that disable devices when they're within reach of vehicle operators.
"Low car insurance rates will be evident as soon as insurance carriers see more regulations and stiffer enforcement regarding banning the use of cell phone while driving, or with the emergence of any technology that disables the driver's use of cell phone while vehicle is in drive," Mr. Snenneh added.
About Insurance Navy Insurance Agency
Insurance Navy is a leading provider of car insurance quotes in Chicago. The agency is licensed in Indiana, Illinois and Wisconsin to transact property and casualty insurance services by maintaining several offices in the Chicago area.
Contact Details
Insurance Navy
Address: 2523 West Lake Street, Melrose Park, IL 60160
Phone: (708) 343-9600