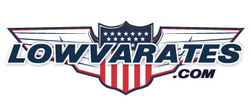 C.H.A.R.M. has done some great things in the past few years in the Caribbean and particularly the Dominican Republic
Lehi, UT (Vocus) October 25, 2010
The Caribbean Health Assistance Rehabilitation & Management (C.H.A.R.M.) organization received a $500 donation from the military organization LowVARates.com to help children in the Dominican Republic receive health and wellness education.
C.H.A.R.M. is a nonprofit organization that sends volunteers every year to the Dominican Republic to educate and assist thousands of local Dominicans with a variety of health and educational needs.
The $500 donation will specifically be used to introduce health and wellness programs, renovate and maintain healthcare facilities and distribute clothing and health supplies in the Dominican Republic.
Owner of Low VA Rates, Eric Kandell, feels it is an easy decision to donate to C.H.A.R.M. and understands the organization represents a great cause.
"C.H.A.R.M. has done some great things in the past few years in the Caribbean and particularly the Dominican Republic," Kandell said. "It is very easy to donate and assist an organization that represents such a great cause and helps thousands of people lead better and healthier lives."
LowVARates.com has donated over $10,000 to various charitable organizations in the past year. The donation to C.H.A.R.M. marks the first donation the company has made to a non-military organization in 2010.
C.H.A.R.M. is currently focusing all of its efforts and resources on the Northern portion of Dominican Republic. Donations will be used to help further the nonprofit organizations efforts in the poverty stricken areas.
President of C.H.A.R.M David Snyder, is grateful for LowVARates $500 donation and knows the money will be used for good in the Caribbean.
"The $500 donation will further our mission in the northern communities of the Dominican Republic," Snyder said. "We are very grateful for all the donations we receive and our goal is to improve the lives of the Dominican people, especially the children."
The nonprofit organization is based out of Ravenna, Ohio and has over 30 volunteers that willingly give their time to help those in the Dominican Republic and other parts of the Caribbean.
To donate or for more information about C.H.A.R.M., please contact the nonprofit organization at (330) 297-4477 or send an email to: dr6560(at)aol(dot)com.
ABOUT LOWVARATES.COM
For the past 20 years LowVARates.com has been dedicated to serving veteran homeowners. We specialize in providing Ohio VA loans to qualified veterans for mortgage purchases and refinances. These loans provide lower interest rates and monthly payments than other traditional loans.
VA loans are currently the only program left that allows no-money-down loans providing a secure mortgage option guaranteed by the Federal Government. Our professional staff and loan officers will assist you to lock in low interest rates and take advantage of the unique opportunity provided through VA loans.
###