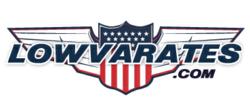 Lehi, UT (PRWEB) December 23, 2011
Many Americans are looking for good ways to give during the holiday season, but don't know exactly where they should donate or spend their time. This Low VA Rates list comprises the "Top 10 ways to Support Our Troops During the Holiday Season."
Thousands of U.S. Troops spend the holidays serving military deployments and do not get the opportunity to be with their families during the most important time of the year. The list is revolved around ways U.S. citizens can help troops away from home enjoy the holiday season.
Here is the list of the top 10 ways to support troops (not in any order of importance):
1. Give a care package through Operation Gratitude.
a. The organization sends care packages filled with snacks, entertainment items and personal letters of appreciation addressed to individually named U.S. Service Members deployed.
b. Web site: http://www.operationgratitude.com/
2. Get involved with Trees For Troops
a. The organization donates over 84,000 Christmas trees to military families across the nation:
b. Web site: http://www.christmasspiritfoundation.org/programs/trees4troops/home.htm
3. Get involved with Operation Ensuring Christmas
a. The organization helps military children of fallen troops receive gifts, care packages and other Christmas wishes.
b. Web site: http://opchristmas.org/
4. Write a letter to a local soldier
a. The good old fashioned way to let our troops know we care about them and support their efforts. If you do not know any local troops, contact the PR or HR departments at the military base or station near you and they can assist you.
5. Pray for the Soldiers
a. It seems like a simple gesture, but many soldiers are extremely grateful for the prayers of all the Americans in their behalf.
6. Get involved with Operation Shoebox
a. The organization sends shoeboxes to deployed troops with presents, snacks and greeting cards to troops:
b. Web site: http://www.operationshoebox.com/
7. Donate funds to Protect Our Troops
a. The company helps deployed soldiers receive home alarm protection for their family while they are away. Great way to help the family members of deployed troops during the holiday season.
b. Web site: http://www.protectourtroops.org
8. Get involved with Soldiers Angels
a. The organization allows you to "adopt" a specific soldier during the holiday season. You write them, send packages and basically communicate with the soldier:
b. Web site: http://soldiersangels.org
9. Volunteer to work at your local military base
a. If you contact your local military base or station they will have opportunities for you to provide services for the troops in your area and give back to those locally that fight for our freedoms.
10. Donate to Wounded Warrior Project
a. The wounded Warrior Project helps thousands of wounded troops receive the care and attention they need. Very worthy cause to help those wounded veterans that have sacrificed their bodies for our freedoms.
b. Web site: http://www.woundedwarriorproject.org/
ABOUT LOWVARATES.COM
For the past 20 years LowVARates.com has been dedicated to serving veteran homeowners. They specialize in providing VA loans to qualified veterans for mortgage purchases and refinances. These loans provide lower interest rates and monthly payments than other traditional loans.
VA loans are currently the only program left that allows no-money-down loans providing a secure mortgage option guaranteed by the Federal Government. Their professional staff and loan officers will assist people to lock in low interest rates and take advantage of the unique opportunity provided through VA loans.
###