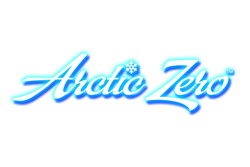 We designed it so you could eat the whole pint, it's the answer for your 10 o'clock sweet-tooth
Temecula, CA (Vocus) March 6, 2009
With only 136 calories in the whole pint, a new all natural dessert called Arctic Zero is poised to battle the childhood obesity epidemic. Arctic Zero will make its first appearance at the Natural Products Expo in Anaheim, California in March. Arctic Zero was designed with the whole pint in mind, promoting a healthy departure from the highly caloric premium ice cream brands.
Made with high quality whey protein concentrate, no added fat, gluten free, and lactose intolerant friendly it lends itself for wide appeal. "We designed it so you could eat the whole pint, it's the answer for your 10 o'clock sweet-tooth," Arctic Zero founders Greg Holtman and Garrett Blood said regarding their products pull on consumer taste buds. Available in 4 flavors: Chocolate, Maple Vanilla, Chocolate Peanut Butter, and Strawberry Banana. This all natural dessert is available in select natural foods and specialty grocery stores in California.
"The childhood obesity epidemic is getting worse," Garrett Blood said. "We need to address it now; it's time for a nationwide reset on the quality of food that we're giving our children." According to the Centers for Disease Control and Prevention, the prevalence of obesity among children in the United States has nearly tripled since 1976. Obesity in America is lending itself to a host of new complications and diseases such as increased coronary heart disease, stroke, certain cancers, and type 2 diabetes.
Conceptualizing on America's desire for increasingly large portions, a pint of Arctic Zero should lend a hand in curbing the increasing body mass indexes of America's youth. Whether from the low calorie count of 136 calories per pint, or the 20 grams of whey protein concentrate that feed the muscle and add a feeling of satiety; it's up to men, women, and children to decide.
Since 2002, California Soft Serve Concepts has been designing high protein low calorie products such as Arctic Zero and their highly successful soft serve brand Carbawhey for health conscious consumers.
For additional information on the news that is the subject of this release, contact Garrett Blood or visit http://www.myarcticzero.com for further contact and location information.
# # #