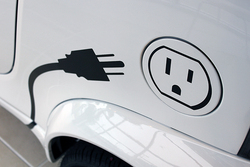 This is an exciting development in our green initiative - promoting sustainable energy options while providing stylish, cutting-edge vehicles for our customers.
Atlanta, GA (PRWEB) July 18, 2010
While customers can already test drive the low-speed Wheego Whip at the Jim Ellis Saab Atlanta location at 5862 Peachtree Industrial Blvd, Jim Ellis Automotive Group is taking greater strides to provide low-emission, fuel efficient vehicles to the greater Atlanta area.
As the sole dealer of the Wheego Electric Cars, when the Wheego LiFe rolls out in September, Jim Ellis will be the first dealer in Atlanta to offer fully certified highway-speed fully electric vehicles for commercial and retail consumers.
"We want to become the auto dealer expert in this emerging technology," says Jimmy Ellis, Vice President and Chief Operating Officer of the Jim Ellis Automotive Group. "Jim Ellis is proud to have been chosen as the exclusive dealer in Atlanta GA for the Wheego car line of electric vehicles. This is an exciting development in our green initiative - promoting sustainable energy options while providing stylish, cutting-edge vehicles for our customers."
However, the Ellis group has been quietly moving toward greener, more sustainable brands and vehicles for some time. Of course, the group began as a single Volkswagen dealership on Peachtree Industrial Boulevard in 1971, and VW has long been known for their clean diesel TDI brand. The high-demand Volkswagen Jetta TDI has been named the "Green car of the Year" for several years running.
The luxury Audi TDIs also win accolades for being fuel efficient, low-emmision cars and SUVs. Jim Ellis Audi Atlanta has been promoting the TDI's sustainability via partnerships with other environmentally-conscious brands, such as the LEED certified Philps Arena and the Loews Hotel in Midtown.
With the addition of their new Buick GMC dealership in Buford, Georgia, the Jim Ellis dealerships have a total of three General Motors sales and service points. General Motors is already offering Hybrid and Flex fuel options of many of their trucks and SUVs, including models of the Chevrolet Tahoe, Silverado, the GMC Sierra and Yukon models. Of course, General Motors is also working on the much-anticipated Chevy Volt electric vehicle, too!
Earlier in 2010, the Ellis group opened a Mitsubishi dealership at their 1141 Cobb Parkway location in anticipation of the i-MiEV and other innovations coming from the manufacturer such as the 2013 Evolution IV, a hybrid model of the sporty Mitsubishi Lancer.
The Porsche Cayenne Hybrid will be available later this year, and other automotive manufacturers are also gearing up to produce and sell eco-friendly vehicle options.
In the weeks to come, the Jim Ellis Green initiative will be fully launched, including a searchable green inventory that isolates only the lower-emission, higher-mileage and alternative fuel options from among the inventories of all of the Jim Ellis dealerships.
About Jim Ellis Automotive Dealerships: The Jim Ellis Auto Dealerships are a family-owned and operated business with dealerships located in Atlanta and Marietta, Georgia. The Jim Ellis dealerships sell new cars from Audi, Chevrolet, Buick, GMC, Hyundai, Mazda, Mitsubishi, Porsche, Saab, Wheego Electric Vehicles and Volkswagen, as well as a wide selection of used cars. To learn more, or to browse a complete inventory online, please visit the Jim Ellis Family website.
###