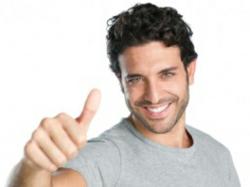 Dr. Allen's therapeutic devices are the best Christmas gifts for anyone wishing to get rid of pain.
London, UK (PRWEB) December 16, 2012
Customers share Dr. Allen's Devices have been the best presents they have bought for their loved ones, and they now look forward to enjoying seasons holidays in a healthier and happier environment, highlights Fine Treatment. The natural Thermobalancing therapy is a powerful pain-reducing tool, whereas different side effects often accompany medications and surgeries widely used as treatments for lower back pain, chronic prostatitis and kidney stones.
One Fine Treatment's customer from Canada has recently bought a present to his wife, a school teacher, who has been suffering from chronic back pain for 3 years. She is now wearing Dr. Allen's Device constantly, even in bed, has experienced a notable relief in just several days, and feels happy a pain-free Christmas is on its way. She recommends that others give it a try, saying: "Treat your loved ones to a pain-free Christmas."
Some of Fine Treatment's customers are ladies purchasing Dr. Allen's Device for Prostate Care for their husbands or fathers. The benefits of the natural therapy this device enables are significant. It is side-effects-free and effective in cases of BPH and chronic prostatitis. Please watch a short video on the Oxford Innovation Centre interviewing a patient who explains how he used to suffer from Chronic prostatitis/chronic pelvic pain syndrome (CP/CPPS) and how Dr. Allen's Device has eased the symptoms naturally: http://www.youtube.com/watch?v=a48bbQJQsdE.
The New York Times has raised a serious back pain issue on November 18, 2012 in 'How Back Pain Turned Deadly' article revealing spinal injections, which can cost between $600 and $2,500, including the fees for treatment rooms, can lead to death and paralyzes. So from now on when doctors and patients are tempted to say "what's the harm in trying an injection" to dispense with a nagging back — they will be more aware of just how big the risk can be.
"Pain treatment in America has failed and physicians remain unable to manage it effectively. Yet, the medical cost of this failure is approximately $280 billion per year. Providers of medical services and products are making billions of dollars while people with pain continue to suffer," writes M. Collen on October 25, 2012 in "A Message for People with Chronic Pain'.
"The Thermobalancing therapy relieves back pain within days, dissolves kidney stones painlessly and works on chronic conditions successfully," says Dr. Simon Allen. "Dr. Allen's therapeutic devices are the best Christmas gifts for anyone wishing to get rid of pain."
For more information please visit the Fine Treatment website: http://finetreatment.com/lower-back-pain-treatment-lumbago-relief/.
About Dr. Simon Allen and Fine Treatment:
Dr. Simon Allen is a highly experienced medical professional. His specialty is in the internal medicine and cardio-vascular field. He has treated a wide range of chronic diseases, including patients after a heart attack, with kidneys problems, including kidney stones disease, prostate and spine conditions. Fine Treatment exclusively offers Dr Allen's devices for http prostate treatment: chronic prostatitis and BPH, coronary heart disease, dissolving kidney stones, as well as for back pain and sciatica relief.