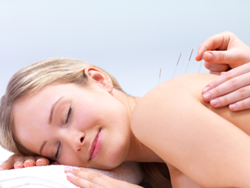 Dr. Allen's device relieves lower back pain within days by tackling its cause, and treats the affect area in the lower back gradually and effectively.
London, UK (PRWEB) June 29, 2013
The article, 'Find natural relief for back pain', by Karen Appold, June 7, 2013, in Chiropractic Economics, notes that lower back pain can strike for a variety of reasons, and gives a short explanation of how physical treatment options work. Supporting the priority of harmless treatment methods, Fine Treatment recommends Dr. Allen's Device which relieves back pain naturally without resorting to painkillers, harmful steroid injections or lower back surgeries, by improving blood circulation in the affected area in the lower spine.
According to the article titled 'Experiencing Low Back Pain? You Don't Need a Prescription for Physical Therapy Relief!', by Ann Miller, 06/24/13, in The Mercury, "low back pain is the most commonly treated condition by physical therapists in the United States. Research has shown that physical therapy for musculoskeletal disorders, including low back pain, provides better outcomes at a lower cost than using drugs, injections, or surgery. The purpose of physical therapy is to treat the cause of the problem not just the symptoms."
Thus, the natural treatment has to be directed at the actual problem in the spine in the first instance. Unfortunately, most physical procedures, such as acupuncture, ice, then heat, exercise, massage and spinal manipulation are performed in short sessions, and there are long gaps in between when the disturbance comes back again. In contrast, Dr. Allen's Device can be worn for months and years treating the damaged area gradually. Here you can watch a short video on how easy it is to use Dr. Allen's Device for the lower spine treatment: http://www.youtube.com/watch?v=6WwI1TvlXOs.
Recent customer feedback from Santa Monica, California, USA shows that after 5 months of using Dr. Allen's therapeutic device, a senior lady with debilitating pain and severely impaired ability to move can now walk without resorting to painkillers. Her son has written, "Dear Fine Treatment, for my mother your device did wonders. She is able to walk and the pain is bearable. So luckily we do not have to think about surgery any more. The improvement was noted very quickly, within 5-6 days." More user feedback is available on the Fine Treatment's website, Reviews page.
"By applying Dr. Allen's therapeutic device directly to the painful area, the users get a remarkable pain relief without harmful medications, painkillers, steroid injections and surgeries," says Dr. Simon Allen. "Dr. Allen's device relieves lower back pain within days by tackling its cause, and treats the affect area in the lower back gradually and effectively."
For more information, please visit the Fine Treatment at:
http://finetreatment.com/lower-back-pain-treatment-lumbago-relief/.
About Dr. Simon Allen and Fine Treatment:
Dr. Simon Allen, MD, PhD, is a highly experienced medical professional. His specialty is in the internal medicine and cardio-vascular field. He has treated a wide range of chronic diseases, including patients after a heart attack, with kidneys problems, including kidney stones disease, prostate and spine conditions, as well as metabolic disorders. Fine Treatment exclusively offers Dr. Allen's devices for chronic prostatitis and BPH treatment, coronary heart disease, dissolving kidney stones, as well as back pain and sciatica.