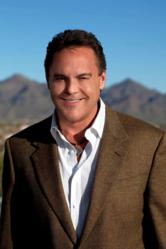 The mission of the Nick Lowery Youth Foundation is to inspire a culture of leadership, respect and diversity...and to unlock the unique creativity, the beauty, the power, the impact of every person.
Phoenix, AZ (PRWEB) April 30, 2013
NFL Kansas City Chiefs Hall of Famer Nick Lowery has been nominated for the 2013 Humanitarian Award for Excellence in Sports Philanthropy. Voting will determine the top 10 candidates, so please go to All Sports United now to cast a vote for Nick!
Help Nick continue to make a huge difference in the lives of disadvantaged youth by telling friends and supporting sports philanthropist Nick Lowery today. How? Anyone with a Facebook account can vote. There is no complicated registration process. Vote once each today and tomorrow before May 1 deadline to put Nick in the top ten!
Finalists will be featured through self-produced video presentations on the All Sports United website. The winner will be determined by All Sports United selection committee taking into account polling of peers. The award will be presented in Indianapolis, IN on June 11th, 2013. The winner will be provided with much deserved recognition by peers as well as a media grant to assist with furthering their philanthropic efforts.
Nick Lowery is a 30+ year sports philanthropy hero. In the 1980's, his "Kick with Nick" for Cerebral Palsy program was the NFL's longest player fundraising program ever. It served as a catalyst and model across the NFL and all pro sports for other player programs. Nick received both the U.S. Jaycees Ten Outstanding Young Americans Award and the foremost Humanitarian award for NFL Players, the Justice Byron White Award. In 1996, he brought Johns Hopkins University and the National Football League Players Association (NFLPA) together to found Native Vision, a Sports/Lifeskills program for 1000 Native American Youth from 40 tribes each year that thrives today. Nick helped launch both the Points of Light & AmeriCorps as a member of the White House staff. Today he unites athletes of all ages to combat bullying, feed the homeless, and conduct leadership for all diverse youth, plus fitness programs across the country. Truly, no athlete has done more both nationally and locally more consistently with long lasting programs that all still thrive today. Watch the Imagine video and others take in the color, passion and impact of these programs, then get everyone to vote every day until May 1st to put Nick the Kick on top!
About the Nick Lowery Youth Foundation, Inc. (NLYF)
Founded in 1996 by former NFL player and Hall of Famer Nick Lowery of the Kansas City Chiefs, the Nick Lowery Youth Foundation, Inc. (NLYF) mission is to inspire cultures of Leadership, Respect and Diversity to unlock each person's the unique gifts, creativity, power and impact in the community.