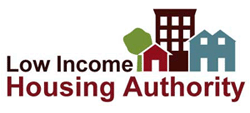 Columbus, OH (PRWEB) May 27, 2011
According to a recent report by the Urban Institute, up to 40% of all low-income families in the United States experience hardships related to housing. This means that millions of people across the country are in bad economic situations, and thus qualify to live in low income housing and apartments.
To help them best decide where to live, a web site managed by the National Low Income Housing Authority at LowIncome.org has just added over 50,000 new properties to their online database. The properties are located in all 50 states, and all of them are vacant and available NOW for rent.
The web site is an easy-to-use free online tool that offers valuable information, resources, and tips on how to find and apply for low income housing programs, affordable housing programs, and other similar government assistance programs. Those who are going through a financial crisis can use the site to find an affordable place to live, to be informed about what their options are, and to be encouraged that there is help available.
In addition, the site can be used as a resource on how to best deal with evictions, foreclosures, and bad credit. Visitors will also learn how to receive child support payments from a non-custodial parent, how to qualify for college funding and scholarships, and how to obtain affordable health insurance coverage.
To search for available properties and/or to qualify for other forms of government assistance, visit: http://www.lowincome.org
Property owners looking to list their available unit(s) should visit: http://www.lowincome.rentlinx.com/AddYourProperties.aspx
ABOUT THE NATIONAL LOW INCOME HOUSING AUTHORITY
Launched in 2010, this virtual organization was created to educate and empower people who have encountered financial difficulties. The mission is to offer as much helpful information and resources as possible. For more details, visit http://www.LowIncome.org
###