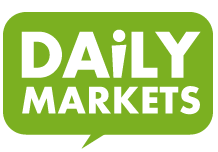 The best low interest credit card we're featuring offers a 0% introductory APR on purchases and balance transfers for 18 whole months, during which time you won't have to pay a single cent as interest.
New York, NY (PRWEB) May 03, 2012
DailyMarkets.com, a personal finance website based in New York that helps people save smarter and invest smarter, has just launched a new section on the best Low Interest Credit Cards in the market available for US residents.
Low interest credit cards are those that offer a low ongoing annual percentage rate (APR) throughout the year or during a certain period of time, during which cardholders can make expensive purchases or transfer high-interest balances onto the card from other credit card accounts, without having to pay a high interest rate or any interest at all during a pre-determined period.
"Our highest rated low interest credit cards are those that offer a 0% introductory APR on both purchases and balance transfers for an extended period of time. That way, when you make large purchases that you can't repay during the same month, you won't have to pay any interest whatsoever," says Grace Cheng, founder and CEO of DailyMarkets.com. "The best low interest credit card we're featuring offers a 0% introductory APR on purchases and balance transfers for 18 whole months, during which time you won't have to pay a single cent as interest."
Many of the low interest credit cards featured in this new section also offer a rewards program, and give either cash back, points or miles for every dollar cardholders spend on the card. Some of these cards also have $0 fraud liability if the card gets lost or stolen, and fraudulent charges are made on it, which means that cardholders won't have to worry about paying for fraudulent transactions made on their cards.
"Some of the best low interest credit cards offer up to 5% cash back on rotating categories, and some even reward you with a special signing bonus when you make your first purchase with the card or when you spend a certain amount within the first three months of card membership," says Grace Cheng. "You will benefit the most from having a credit card with low interest if you want to make a balance transfer or buy an expensive item and repay it during the months that the 0% introductory interest rate is running."
DailyMarkets.com also has many other sections that feature the best cash back credit cards, rewards credit cards, and the best cards for those who travel frequently. Consumers will also find a section where the best business credit cards are listed so that small business owners can find a good card that offers rewards as well as an easy way to do their business accounting and keep track of their spending.
DailyMarkets.com's staff writers have also done a lot of research and written dozens of credit card reviews to make it easier for people who are looking for a credit card. These card reviews are very helpful as readers will be able to clearly understand what might otherwise be hidden in the cards' fine print when going to the official application page.
Another popular section on DailyMarkets.com is the Best Credit Cards 2012, where consumers can find a list of the best cards for 2012 for different credit card categories. In this section, readers will be able to see a short review of the best cash back cards, travel cards, student cards, secured cards, business cards and others, and then go directly to the card issuer's application website with just one click.
Consumers interested in seeing a bird's eye view of all the best credit cards in the US will find the Best Credit Cards guide very useful as it lists the star rating of each card. At a glance, readers can see the main features of each card as well as access a detailed review of the credit cards mentioned, so that they can be informed of the pros and cons of each card that they are interested in.
About DailyMarkets.com
DailyMarkets.com is a New York-based personal finance and investing site founded in 2008 by Grace Cheng who was named as one of the 'new kids in cyberspace' by Financial Times in 2007. DailyMarkets.com has an exclusive personal finance section, with a special emphasis on educating US consumers about credit cards and helping them find the best credit card for their needs. Find the best credit card in just seconds using DailyMarkets.com's dealtrap tool, which is designed to help consumers find the perfect credit card based on their spending habits. Consumers can also browse through the huge selection of credit card offers such as 0% balance transfer credit cards, rewards cards, low interest cards, cash back credit cards, business credit cards, air miles cards, and more. For more information, visit DailyMarkets.com.