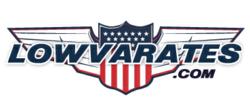 The banks and lenders that are still in business have also tightened their underwriting guidelines making it more difficult to navigate loans
Lehi, Utah (PRWEB) July 31, 2012
The VA streamline timetables continue to see major delays with large amounts of VA homeowners looking to take advantage of historically low home interest rates.
When the housing market collapsed in 2008, more than 250 banks, lenders and mortgage companies went out of business. Consequently, a massive consolidation movement occurred with banks and lenders from 2008-2010.
The banks and lenders that stayed in business during the three year stretch have consolidated and received a large pool of additional customers from the 250 banks and lenders that folded.
With 30-year home interest rates at 3.75%, thousands of people are in the VA loan underwriting process and the closing timetables are significantly slowed down.
Owner of LowVARates.com, Eric Kandell, knows the frustrations of many VA borrowers and wants to help inform the current customers to better manage the underwriting timetable expectations.
"A massive amount of people are lined up to refinance their VA home loans in an environment with much less support staff," Kandell said. "The banks and lenders that are still in business have also tightened their underwriting guidelines making it more difficult to navigate loans."
According to BusinessWeek.com, on July 13th one of the nation's largest lenders, Wells Fargo, discontinued wholesale mortgages and another large lender, GMAC, recently declared bankruptcy. These recent announcements have already had a major kickback on the loan processing timetables and further slow down the VA refinance process for veteran homeowners.
"Customers should not be afraid that these companies are discontinuing loans, but they should understand this announcement creates a bottle neck for the VA mortgage industry," Kandell said. "We are very confident in our abilities to move forward because our organization does not rely heavily on Wells Fargo or GMAC."
The home loan timetables have also been greatly affected by the U.S. bail out loans passed by President Obama called HARP (Home Affordable Refinance Program). HARP loans have creating hundreds to thousands of new applicants unable to refinance in previous months and contributing to the VA loan bottle neck.
Kandell recently had a conversation with a VP from one of the country's largest title companies. During the conversation the VP shared some insight on the refinance delay times.
"I just came from visiting one of our major clients and they are pushing at least 120 days from start to finish for their refinances. We have loans with them that were started in March of 2012 and if I am lucky they will close in Sept!" the Title Company VP said. "I was also recently in TX with another lender and they have just hired close to 6,500 new loan staff to help them assist them getting their HARP loans processed. The amount of refinances coming through is crazy!"
With the ever changing mortgage industry, veteran homeowners looking to refinance can remember the processing and underwriting timetables can vary with every VA loan. LowVARates.com is dedicated to keeping borrowers informed on the wait time from day one of the loan process.
"We take pride in ensuring our borrowers are educated and prepared for the amount of time their loan will be in underwriting," Kandell said. "The borrowers need to understand our main goal is to get their loan closed. If the borrower is educated in the VA loan underwriting timetables our relationship with them is greatly enhanced."
To learn more about the VA Loan processing delays visit: http://youtu.be/ZPy0HT5mDo8.
ABOUT LOWVARATES.COM
LowVARates is a division of Flagship Financial Group LLC and a leading national VA Lender. Low VA Rates takes great pride in serving our nations Veterans and Military home owners. The company goes to great lengths to ensure their needs are met. Whether you are looking to purchase a new home for the first time, are a seasoned home buyer or are looking to refinance, Low VA Rates will find the best possible VA loan program.
LowVARates.com has been providing VA loans for the past 10 years and has 7 of the top 12 originating loan officers in 2012. The company has closed thousands of VA home loans and understands the VA mortgage industry to ensure military homeowners receive the best service.