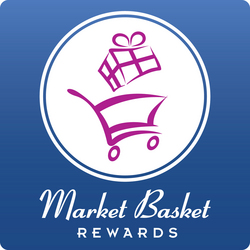 We had been looking for a solution to garner loyalty that was going to differentiate us in our marketplace
Harrisburg, PA (PRWEB) October 13, 2009
Since 1959, family-owned, Karns Quality Foods has maintained a strong market share through great service, products and engaging shopper promotions. In celebration of their 50th Anniversary, Karns partnered with Market Basket Rewards (MBR) to launch the Fresh Experts Rewards program, allowing shoppers to earn a point for every dollar spent at Karns.
"We had been looking for a solution to garner loyalty that was going to differentiate us in our marketplace," said Scott Karns, President of the second generation, family-owned business. "Both Giant Markets and Weis have 'penalty cards' that are required in order to get their sale prices. We wanted to offer something that was going to be more of a 'Thank you' card for our customers. MBR offered us a platform that enables us to maintain our 'no card required' philosophy while gathering customer data and rewarding shoppers for their patronage. Our program is flexible, affordable and allows us to enhance our identity by changing on the fly."
Customers have embraced the rewards program, and Karns has seen significant sales increases during the Free Gift event and Bonus Basket promotion. The new CRM tools from MBR offer the chain a variety of advantages. "Administrating our 'One for the Schools', 1% rebate donation program, via the Karns Rewards platform saves us a tremendous amount of time and labor," said Ruth Rudderow, Executive VP of Community and Employee Relations. "Since 1996, schools have been dropping off boxes filled with receipts they had collected from parents who had shopped in our stores. We had to manually create totals and award donations accordingly. Now, shopper purchases are calculated electronically via our database and totals for each school are generated easily. Everyone is happier."
About Market Basket Rewards
Market Basket Rewards empowers independent grocery retailers through the synergy of seamless data acquisition, shopper communication tools and value-driven loyalty programs. They gather, manage and report customer data back to retailers for use in targeted marketing campaigns, as well as administer reward promotions to drive sales and traffic. For more information, visit Market Basket Rewards. Media Contact: Christy Hamlin 248-530-1363.
###