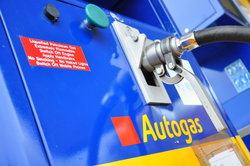 We were pioneers in insuring LPG conversions in the early days, in the 1990s
Ferndale, WA (Vocus) December 1, 2008
In the age of the credit crunch, the 'gas guzzler' is being replaced by a new breed of 'gas sipper'. LPG gas, that is.
While the number of new cars using LPG is growing, LPG conversions are becoming a popular 'retro-fit' for an even larger number of older cars. And no surprise; most people converting to LPG can expect benefits that include much lower fuel costs and road tax, whilst hardly impacting on performance. Not to mention the cleaner emissions, and the knowledge that your car is doing less harm to the environment than when fuelled by petrol or diesel.
However, one fly in the ointment is that some major insurers still don't insure LPG conversions on older, larger cars - the very type that can benefit most.
Now motor insurance specialist broker Adrian Flux Insurance Services is reassuring customers that they needn't worry about insurance being the sticking point in considering an LPG 'retro-fit'. The company - a specialist in insurance for modified and converted cars - say it's getting a growing number of enquiries from people who'd made the conversion and were having difficulty finding cover from the larger mainstream insurers.
"We were pioneers in insuring LPG conversions in the early days, in the 1990s," says Gerry Bucke, Commercial Director of Adrian Flux.
"They are now more common, but for some reason, until quite recently, LPG had a bad name with many insurers, probably because most conversions themselves weren't 'standard', and many insurers would jack up the premiums.
"But we are perfectly happy that an LPG car is just as good a risk as any other car, and of course there are the lower running costs and environmental benefits."
Gerry Bucke cites a typical conversion of a 1990 4-litre Range Rover, with a value of £6,000, driven by a 34 year old male living in the PE30 postcode. With a £200 excess and protected no-claims bonus, the comprehensive cover could be as little as £305.
Adrian Flux aims to offer cheaper car insurance and has a huge range of policies for the motoring enthusiast. For details contact the Adrian Flux quote line on 0800 505 3000, email the company at quotes at adrianflux dot co dot uk, or see the Flux homepage on http://www.adrianflux.co.uk
PRESS ENQUIRIES:
Toni Turner or Alison Haynes at The Publicity Works
Tel: 01263 761000
Gerry Bucke of Adrian Flux Insurance Services: 0800 505 300
Notes for editors:
Details of example quoted:
1990 Landrover Range Rover Vogue Efi, 4000cc capacity, value £6000. Male proposer - aged 34, and spouse to drive, living in PE30 postcode. Occupations: White-collar worker and sales assistant in retailing. 1 speeding conviction but no claims. Unlimited mileage per annum. Comprehensive cover with a £200 excess. Maximum no-claims bonus, with protection. Annual premium £305, including free legal cover, courtesy car subject to availability and windscreen cover.
# # #