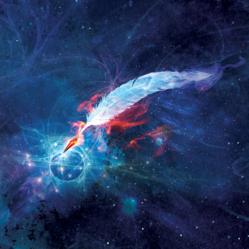 We are seeing better quality stories from around the globe on a routine basis.
Hollywood, CA (PRWEB) May 09, 2013
Stories from around the globe arrive at this contest on a routine basis, but in the 1st Quarter of 2013 there were an unusually high amount of stories from outside the US that were recognized. The quarter drew winning entries from the usual United States, United Kingdom, Canada, Australia but also from New Zealand, Scotland, Sweden, Argentina and Korea.
The quarterly contest awards the following categories: Winner, Finalist, Semi-Finalist and Honorable Mention to the best quality stories every quarter. This is to approximately the top 10 percent of all entries. The remaining are encouraged to continue writing and continue submitting. The vast majority are routinely from the United States as the manuscript must be written in English.
"We are seeing better quality stories from around the globe on a routine basis," contest Director Joni Labaqui stated in a recent interview.
One of the most known and respected vehicles for supporting new and fledgling authors is this world-acclaimed, free-to-enter global contest called L. Ron Hubbard's Writers of the Future, now in its 30th year. Created by international best-selling author L. Ron Hubbard, the merit-based Writers of the Future Contest was initiated to discover and encourage talented beginning writers of science fiction and fantasy. Quarterly winners of the Contest appear in the best-selling annual anthology, receive cash prizes, and attend an all-expenses paid gala awards ceremony and writing workshop.
"Since going on-line several years ago, we have seen great expansion, with entrants sending in stories from 155 different countries in the course of our 30 year history." The Writers of the Future Contest is that break new writers can use to launch the career they've dreamed of. In fact, the contest has launched the careers of eleven New York Times bestselling authors.
If you've ever thought of becoming an author, no matter where you live, you have a golden opportunity to make it happen.
To learn more, including details on how to enter the contests, visit the website at http://www.writersofthefuture.com