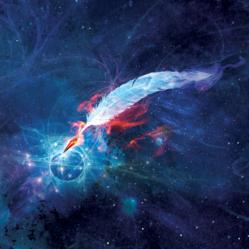 Hollywood, CA (PRWEB) June 10, 2013
The 1st Quarter winners of the 30th year of the L. Ron Hubbard Illustrators of the Future Contest were announced today.
"The contest is international however all winners currently live on the Eastern Seaboard of the United States," contest director Joni Labaqui stated. "Seonhee is originally from Korea but now lives near New York City."
FIRST QUARTER WINNERS
Kristie Kim of North Carolina
Seonhee Lim of New York
Vincent-Michael Coviello of Massachusetts
They were chosen from a group of 8 finalists and are awarded a week long intensive workshop, an awards ceremony and are also published in the annual
L. Ron Hubbard Presents Writers of the Future. Kristie, Seonhee and Vincent-Michael will also receive a cash prize for their win this quarter.
A Grand Prize winner is announced at the annual awards ceremony and is selected by another panel of judges. They will all now compete with the other winners from the other quarters, twelve in all, for the grand prize of $5,000.00.
Well-known contest judges include award winning artists Cliff Nielsen, Bob Eggleton, Stephen Hickman, Ron Lindahn, Val Lakey Lindahn, Laura Brodian Freas, Vincent DiFate, Diane Dillon, Stephen Youll, Stephan Martiniere, Academy Award Winner Shaun Tan, Dave Dorman, and Larry Elmore.
For more information about the contest, go to http://www.writersofthefuture.com.