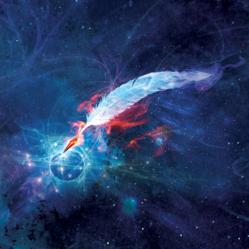 Hollywood, CA (PRWEB) June 27, 2013
Jason Fischer of Adelaide, South Australia, 2010 winner of the L. Ron Hubbard Writers of the Future contest, with his short fiction piece, "The House of Nameless," announced that the story is being adapted into an opera libretto by Australian writer Laura E. Goodin.
In "The House of Nameless", a dinner at a minotaur's house brings an unwelcome intruder. Raoul Mithras, god of both the old, One-Way-World and the surreal, chaotic world that replaced it, is forced to pursue and old foe across a surreal landscape to prevent the reawakening of the One-Way-World - if he is not destroyed first.
Laura E. Goodin, colleague and friend of Jason and fan of his work, including the bestseller "Quiver," currently listed on the Black House Comics site, said "Jason's stories are always rich with imagery that is both thrilling and disturbing. This level of deep emotion is ideal for opera, which uses words, music and drama to reach the audience in a powerful way."
Jason, one of the most highly regarded new writers of speculative fiction in Australia, started his career by entering and winning the international contest known for launching careers in speculative fiction, with the short story "The House of Nameless," appearing in the L. Ron Hubbard Presents Writers of the Future volume 26 (Galaxy Press), in 2010.
For more information on the Writers of the Future contest, go to http://www.writersofthefuture.com.