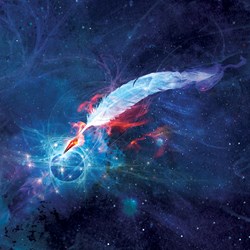 Hollywood, CA (PRWEB) October 18, 2013
As the winners leave after the week-long workshop and gala awards event held annually, they leave with years worth of wisdom freely given to them by the famous judges and the contest founder's writing essays. As former winner and now judge Dave Wolverton stated about the workshop, "Imagine all of your idols that you worshiped when you were growing up standing in front of you giving you advice." Winners take the advice to heart, producing volumes of stories and promote themselves at an unusual rate. As a result, good news continuously arrives at contest headquarters.
"Here is news from a few of our recent winners," contest director Joni Labaqui announced. Eric James Stone, volume XXI winner has his 42nd publication forthcoming called "The Nine Trillion Names of Jay Lake." Eric is the 2011 Nebula award winner for "That Leviathan, Whom Thou Hast Made." Jeff Carlson is seeing brisk sales of his novel "Interupt" on the 47North imprint. Steven Savile won the "Lifeboat Award" from the Lifeboat Foundation for science fiction, along with contest judge Kevin J. Anderson with their short story Tau Cei. Brad Torgersen just saw his first collection of short stories published "Lights in the Deep." "This is a small sampling. The past winners keep me busy tabulating their successes," Labaqui continued.
As it is free-to-enter, L. Ron Hubbard's Writers of the Future, now in its 31st year,
enjoys amazing success with thousands of entrants yearly. Created by best-selling author L. Ron Hubbard, the contest has to date launched the careers of 12 New York Times bestselling authors: Jo Beverley, Tobias Buckell, David Farland, Nancy Farmer, Eric Flint, Karen Joy Fowler, Tim Myers, Patrick Rothfuss, Lisa Smedman, Dean Wesley Smith, Elizabeth Wein and Sean Williams.
To learn more, including details on how to enter the contests, visit the website at http://www.writersofthefuture.com.