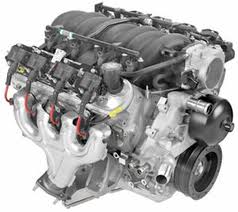 The crate engines that are offered in the online database are variants with lower than average mileage.
Austin, TX (PRWEB) June 04, 2013
General Motors produces multiple engine families and consistently upgrades its technologies. One company online has launched its website to sell rebuilt GM crate engines to the public. The http://www.ls1crateengine.com company created this new resource online to provide its series of LS and LT motors at discounted prices. The LS1 engine and other inventory offered in the online database are variants with lower than average mileage. These engines as well as special shipment incentives are now supplied for all sales generating from the LS1 Crate Engine Co. online.
The replacement engines industry provides multiple types of motors that owners of vehicles and others can use to replace damaged or unreliable engines. The rebuilding of engines has provided easier ways for buyers to find a quality engine that is comparable to one that is new. The application of new parts and removal of worn parts helps to maintain engine integrity.
The crate motors that are sold through the LS1CrateEngine.com company are designed to offer the options for immediate replacement that cannot be found through local distributors or retailers. The company database remains updated daily to reflect the current options for buyers.
A new method of price quote delivery is now possible on the company website. New technology is now helping this company to generate sale pricing for motors that are in the company database. The use of a new quotation tool is making it possible for buyers to receive up to the minute pricing from more than one source.
This instant retrieval of pricing is expected to provide engine buyers with greater flexibility for pricing and actual engine delivery. This system is now installed and ready for use on the company website. New pages are being created to coincide with the use of this quote tool to provide engine data to aid with the research process.
The launch of the company website is one benefit that engine buyers now receive online. The supplier negotiations that have taken place have made it possible to include a warranty with all purchases. Because used motors are generally without warranty coverage, the reconditioned engines that are now for sale include a basic protection policy. This coverage is now included in the sale price of every engine as an additional incentive for buyers. These benefits along with increased speed of shipping are helping to create a more trusted resource to find rebuilt crate engines from General Motors online.
About LS1CrateEngine.com
The LS1CrateEngine.com company launched its easy to use website online and now provides a reliable source for all buyers. This company specializes in linking buyers with suppliers of quality motors for sale. The rebuilt engines that are included in the company database for sale are evaluated prior to placement. The quality of engines along with the lower than average price structure has helped this company to gain notoriety in the engine industry. The LS1CrateEngine.com company website now features an easy to use price delivery system capable of providing prices at the touch of a button. Daily inventory updates and price changes help to keep the website accurate for buyers to benefit when purchasing a replacement GM engine.