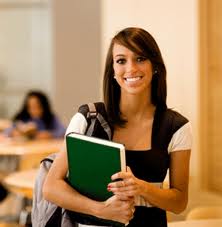 Carlsbad, California (PRWEB) January 23, 2012
San Diego SEO Consulting Services company Market Target has been selected by Testmasters Inc, a leading provider of LSAT Prep Courses, GRE Prep Courses and GMAT Prep Courses to develop a brand new internet marketing campaign. Market Target was selected for their deep understanding of search technology, proprietary targeted marketing technologies and their ability to articulate content that can deliver the message of Testmasters Inc to the intended audience.
Market Target has been contracted for a 12 month period of time, with optional extensions based upon delivering key metrics and reaching certain performance goals for Testmasters Inc. The goal of the contract is for Testmasters Inc to reach additional market segments via internet marketing. Testmasters Inc will be transitioning away from direct mail campaigns and allocating their existing budgets toward internet marketing.
The contract was awarded after a prelimary demonstration and proof of concept in which Market Target was able to rank a keyword chosen by the customer on a brand new, previously unindexed domain within 30 days. During this time period Market Target was able to deliver a first page placement, organically, just by following Google's best practices. Market Target President, David Wiedmaier said "We love Google here at Market Target. Google has created an entire ecosystem for us to work in, not only do they publish the rules, they enforce them. Our team has worked their butts off in this proof of concept for Testmasters, but we really need to thank Google for still being the best search engine out there after this many years."
About Testmasters Inc
Because of our track record for success, many people have wanted to know more about Testmasters Inc. Started in 1993 in Carlsbad, California, Testmasters Inc offers classroom courses, individual courses, online courses in addition to study material for the GMAT, GRE, LSAT, SAT & PSAT, and ACT tests. Testmasters Inc has become known as the leading provider for test preparation courses and one of the largest and fastest-growing educational companies in the world. Since its inception, thousands of students have taken courses from Testmasters Inc. For more information please visit the Testmasters Inc website at http://www.testmastersinc.com.
About MarketTarget
Since 2009, MarketTarget has been a leading provider of Search Engine Optimization, Search Engine Marketing and SEO Training Services. As a full service San Diego SEO services firm, MarketTarget also offers full service web marketing, SEO consulting services and custom SEO training options specifically tailored for small businesses. What sets Market Target apart from the competition is a mixture of Results, Communication, Pricing and Service. Our team of SEO Consulting Experts is focused on delivering SEO Services for San Diego, Los Angeles, Phoenix, San Francisco and Las Vegas. To learn more about what Market Target can do for you, please call 877-828-0196, email us marketing(at)markettarget(dot)com or visit our website at http://www.markettarget.com
Market Target has offices in the following locations;
Market Target Carlsbad
1902 Wright Place Suite 200
Carlsbad, California 92008
(877)828-0196
Market Target San Diego
445 Eastgate Mall Suite 200
San Diego, California 92121
(858)433-8659
Market Target New York
590 Madisson Avenue
New York City, New York 10022
(212)256-9141
# # #