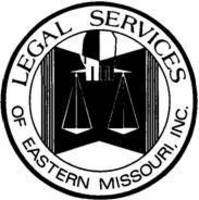 The St. Louis region is fortunate to have a generous legal community dedicated to pro bono service
St. Louis, MO (Vocus) October 12, 2009
In conjunction with the American Bar Association's National Pro Bono Celebration (October 26-30, 2009), Legal Services of Eastern Missouri (LSEM), the Bar Association of Metropolitan St. Louis and its Pro Bono Committee, Washington University School of Law and the Gephardt Institute will co-sponsor a free workshop entitled "Pro Bono for the People and Justice for All" from 1 p.m. to 4:20 p.m. Wednesday, October 28 at Washington University School of Law.
"This is the local part of a nationwide celebration that highlights the amazing pro bono work being done in communities throughout the country," said Jennifer Schwendemann, an attorney at Husch Blackwell Sanders LLP who is serving as Chair for the workshop and reception. "We want to make attorneys aware of all the different ways there are to get involved and make a difference."
"The St. Louis region is fortunate to have a generous legal community dedicated to pro bono service," said Jim Guest, Director of LSEM's Volunteer Lawyers Program and Co-Chair of the event. "Volunteer attorneys in our midst have done remarkable things in the last year and have transformed the lives of clients and families who could never hope to afford an attorney but whose most precious rights were at risk. The work of these attorneys deserves to be celebrated."
Open to the public, the pro bono workshop will provide critical CLE-approved training on a variety of legal topics touched on in many pro bono referrals, including:

Orders of Protection and Domestic matters (1:30 p.m. to 2:20 p.m.)
Immigration matters (1:30 p.m. to 2:20 p.m.)
Introduction to Guardianships (2:30 p.m. to 3:20 p.m.)
Criminal Law Contempt in the Family Court (2:30 p.m. to 3:20 p.m.)
General Issues in Property Foreclosures (3:30 p.m. to 4:20 p.m.)
Pro Bono Mediation (3:30 p.m. to 4:20 p.m.)
"These workshops will be led by active, experienced pro bono practitioners and are designed to provide sufficient training to make attorneys feel comfortable in getting involved in these important cases," Guest said.
Following the workshop, a special reception will be held from 4:45 p.m. to 6:30 p.m. at Washington University's Knight Center featuring Josh Kezer and Bryan Cave Partner Charlie Weiss. Kezer, who spent nearly half his life in prison for a murder he did not commit, was released from prison in 2009 thanks to the work of Weiss and his team of pro bono attorneys.
"The Josh Kezer case continues to draw national media attention and really is a shining example of how attorneys can make a difference through pro bono work." said Zoe Lyle, Executive Director of BAMSL.
Cost of the reception is $15. For more information about the free workshop and the reception, please visit the BAMSL website at http://www.bamsl.org or contact Alex Braitberg at 314-421-4134 or abraitberg(at)bamsl(dot)org. To learn more about pro bono opportunities with LSEM's Volunteer Lawyers Program, please contact Jim Guest at jhguest(at)lsem(dot)org.
Legal Services of Eastern Missouri (http://www.lsem.org) is an independent, non-profit organization that has provided high quality legal assistance in civil cases to the low-income community for more than 50 years. In 2008, LSEM represented over 6,500 clients in 21 counties.
Contact:
Greg Severin
Lents & Associates
314.968.3060
# # #