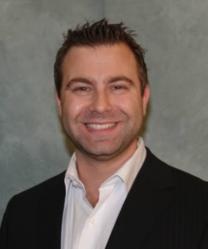 We're shining a spotlight on what people think, so the candidates will take the issue seriously.
(PRWEB) March 14, 2012
The presidential candidates' positions on long-term care insurance (LTCI) have not been a key factor in the campaign so far, but should be, according to Jonas Roeser, Senior Vice President of Marketing and Operations for LTC Financial Partners LLC (LTCFP), one of the nation's most experienced long-term care insurance agencies. "Almost every American family is or will be affected by the LTCI issue," he says. "It should be one of the hottest things debated." To help that happen, his organization is sponsoring a straw poll of American voters.
The poll, available today at http://www.ltcfp.com/2012poll/, poses just one question:

Which candidate (Barack Obama or the Republican choice) is more likely to promote new federal incentives to help Americans afford private long-term care insurance?
"We'll publish the results within a month and continually update them between now and the election," says Roeser. "If Obama or the Republican doesn't like the outcome, it's up to them to change the public's view." That's the whole point of the poll, he explains. "We're shining a spotlight on what people think, so the candidates will take the issue seriously."
Given the weighty influence of senior voters, positions on LTCI could tip the election one way or the other. Prudential Financial Inc. notes that 74% of consumers aged 55 to 65, polled for a recent survey, said they are concerned about needing some kind of long-term care. That's about three in every four voters in the age group. "The percentage expands to almost 100% of all voters when you include family members affected by someone needing care," Roeser adds.
As an incentive to participate in the poll, voters are offered a free, downloadable guide to long-term care insurance, "Dignity for Life." Among other things it discusses federal tax incentives already in place. After selecting either Obama or the republican, participants may submit a form to get the guidebook, in PDF format, immediately at no cost. They may also request LTCI quotes.
Roeser's company, LTCFP, has more than 500 LTC specialists serving individuals and organizations in all parts of the nation. The company is a co-founder and sponsor of the "3 in 4 Need More" campaign, which seeks to alert Americans to the long-term healthcare crisis, and to multiply the number protected by long-term care planning. Links to the LTCFP and "3 in 4" websites are available at http://www.ltcfp.com/2012poll/.
MEDIA ONLY CONTACT:
Dick Samson
of EraNova Institute for LTC Financial Partners
+1-973-335-3699
media (at) eranova.com
Note to editors:
Interviews with Mr. Roeser available on request, as well as print-ready images and logos.