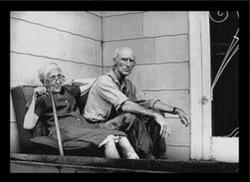 87% of people under the age of 65 mistakenly believe their private health insurance will cover the cost of long term care.
Beaumont, CA (PRWEB) July 22, 2012
This year, Genworth released it's annual Cost of Care Survey. These results showed that the cost to receive any type of long term care assistance in California has increased over the past five years. Robert Cardona LTC Insurance Solutions Inc. would like to share a few common fallacies and how to optimize a policy to make it cheaper.
Long term care is provided to people with disabilities or chronic illnesses when physical and mental conditions affect the carrying out the activities of daily living (ADLs). These activities are bathing, eating, dressing, continence, toileting, and transferring, and are the personal kinds of care that make many patients wish they were receiving care in the privacy of their own home.
Most people think that only nursing homes or facilities are covered by LTCi. The truth is that having a LTCi policy allows people to choose the place where they receive care, such as adult daycare centers, assisted living facilities, hospices, nursing facilities, in the home, and others receive care from home healthcare agencies.
In the past, families would take care of their elders. Even though 70% of LTC recipients still live at home with friends and family, it is more likely for children to move away from their parents' homes nowadays. Also, many older children are working longer hours and taking less vacation time. Without the right assistance, caring for a family member can be time-consuming, physically and mentally draining, and pricey.
"Ages range from the youngest person to claim, at age 27, to the oldest person (so far) to claim, at the ripe old age of 103." (comparelongtermcare.org) Since accidents, chronic illnesses, and disabilities can occur at any age, the need for care can happen at any time. In fact, 40% of LTC recipients are working adults under the age of 64.
"87% of people under the age of 65 mistakenly believe their private health insurance will cover the cost of long term care." (Genworth's 2012 Cost of Care Survey). Contrary to what most people believe, private health insurances or HMOs will not cover long term care costs. They will only cover expenses relating to an illness or injury, and that's only for hospital visits, doctor visits, and prescriptions. Even the most comprehensive private health insurances won't pay for assistance with daily activities. Another common misconception is that long term care insurance and disability insurance are the same. This is not true. Disability insurance only replaces income when someone gets hurt or ill, but LTCi covers in-home care, assisted living, or nursing home expenses. "71% of Medicare recipients mistakenly believe Medicare is a primary source for covering long term care." (Genworth's 2012 Cost of Care Survey) Medicare does not even cover the cost of most of these care needs and will only pay for 100 days of skilled nursing care. Afterward, the insured is 100% responsible for the costs. The only private insurance available that covers all of this is a long term care policy.
If a policy is designed to insure every scenario and guaranteed to pay a lifetime benefit, the premium price will be extremely high. "For example, in 2007 [the] median annual rate for a private nursing home room was $65,700, compared with the 2012 median annual rate of $81,030. This means that Americans can expect to pay $15,330 more per year today than they had to pay in 2007." (Genworth 2012 Cost of Care Survey) "85% of claims are in the span of five years or less." (comparelongtermcare.org) In this time of economical hardship, lifetime policies are a little out of reach for most people. In order to combat a costly premium, it is suggested that potential buyers look into only partially insuring the chance of an incident. By reducing the policy benefit to $100-150 per day and by shortening the benefit period to just three to five years, this will still allow at least some coverage for less.
About Robert Cardona Long Term Care Insurance Solutions Inc. -
Robert Cardona LTC Insurance Solutions Inc. was founded by Robert Cardona, a healthcare provider for over 20 years, and is a privately-owned and family-ran insurance agency. Based out of and licensed in the state of California, they strive to promote self esteem through physical and emotional well-being and specializes in helping others plan for in-home long term care. This is done by offering products like the California Partership LTC, accident, health, and life-only insurance policies. In-home visits and appointments are made to most of San Bernardino, Riverside, Orange, San Diego, and Los Angeles counties. For more information regarding long term care insurance policies, please visit http://www.padvocacy.net.