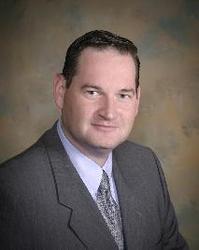 "We support rational measures to curb drug abuse and diversions through pill mills. However, the act instead provides draconian measures that arbitrarily restrict patient access to healthcare," said Bernard Cassidy, Partner, Lubell & Rosen.
Fort Lauderdale, FL (PRWEB) October 6, 2010
Bernard M. Cassidy, Esquire, of Lubell & Rosen, is lead counsel in a lawsuit filed in Federal Court representing physicians who prescribe pain medications, in the State of Florida, as well as individuals whose ability to obtain medical service is abridged, challenging certain provisions of the law which will limit a physician's ability to exercise medical decision making.
Although the law was originally intended to combat the problem of over-prescribing pain medication, the statute as written also limits a legitimate and lawful physician's ability to care for their patients, as a result quality doctors are subjected to penalties and sanctions for their current practices. The state has also refused to fund the single most effective means of combating abuses in the system by choosing to not implement a drug monitoring program, instead opting for regulations which create virtual chaos for doctors and patients alike.
In the lawsuit, the plaintiffs maintain the law is discriminatory due to its restrictions which bars patients from receiving more than a three-day supply of drugs if they do not have insurance. They also claim it violates freedom of speech rights by limiting clinic advertising. Other claims are that various provisions are unconstitutionally vague, which could result in doctors being arrested or exposed to administrative penalties for violating the law without having known they were covered.
Bernard M. Cassidy is a partner at the law firm of LUBELL & ROSEN. He was born in New York, New York. He obtained his Criminal Justice degree from Seton Hall University in New Jersey, and his J.D. degree from the Seton Hall School of Law. Mr. Cassidy is a member of the Federal Bar and Florida Bar and practices law throughout the State of Florida.
Mr. Cassidy was an Assistant Attorney General, working under Robert Butterworth in the taskforce, prosecuting medical fraud and abuse prior to going into private practice. Mr. Cassidy has represented doctors, pharmacies, hospitals and clinics in civil matters, criminal defense matters, administrative proceedings before the Board of Medicine, and all facets of the realm of Health Law Regulatory.
*Case 4:10-cv-00414-RH -WCS has been filed in the United States District Court for the Northern District of Florida.
# # #