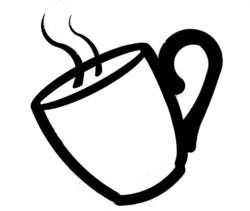 We want to show our appreciation to our customers by offering a complimentary $15 Starbucks Card for qualifying purchases.
Atlanta. GA (PRWEB) July 29, 2011
The Atlanta-based office equipment distributor, Lucas Distribution, announces a new deal for online shoppers. From July 25 through August 31, when online buyers make a purchase of $198 or more, excluding shipping and handling, they will receive a $15 complimentary Starbucks card.
Gary Lucas, the Managing Partner of Lucas Distribution, said, "We want to show our appreciation to our customers by offering a complimentary $15 Starbucks Card to anyone who places an online order totaling $198 or more in the month of August 2011."
Once a customer has placed an order, the Starbucks card will be included with that order. This offer is valid only within the United States. Lucas Distribution invites customers to create an account or shop as a guest. Either way, shopping carts will be active until customers leave the store.
Lucas Distribution sells products primarily used in office environments. Its main product is the wholesale copier cabinet stand for Ricoh, Canon, and Toshiba, among other brand name copier and printer companies. Lucas Distribution cabinets are made with a flatpack design and assemble in less than one minute with no tools. The flatpack design saves customers money on shipping costs as well as warehouse space.
The company provides a hardware security solution product line, primarily focused on printer paper tray locks as well as USB dongle lockboxes, laptop, file cabinet and refrigerator locks, locking wall mounts for TV monitors, and LCD projector locks.
Another product line provided by Lucas Distribution is the tamper-resistant prescription paper used in the healthcare field to print prescriptions that cannot be modified.
To be the next shopper to earn a complimentary Starbucks card from Lucas Distribution, LLC, visit http://shop.papertraylock.com/. Customers can also find Lucas Distribution on Facebook.
About Lucas Distribution:
Lucas Distribution is an Atlanta-based, worldwide distributor of office equipment and security hardware. Lucas Distribution is one of the largest distributers of paper tray locks in the world and one of the nation's largest copier cabinet distributors for the Ricoh, Canon, and Toshiba product line. It is an expert at locking printers, copiers, and other types of office equipment with more than 39 years of combined experience between its partners. Beyond supplying high quality products at attractive prices, Lucas Distribution offer unparalleled customer service to all.
Contact:
Gary Lucas, Managing Partner
770-554-5560
Gary(at)papertraylock(dot)com
Dave Lucas, Sales and Marketing Manager
770-554-3560
Dave(at)papertraylock(dot)com
###